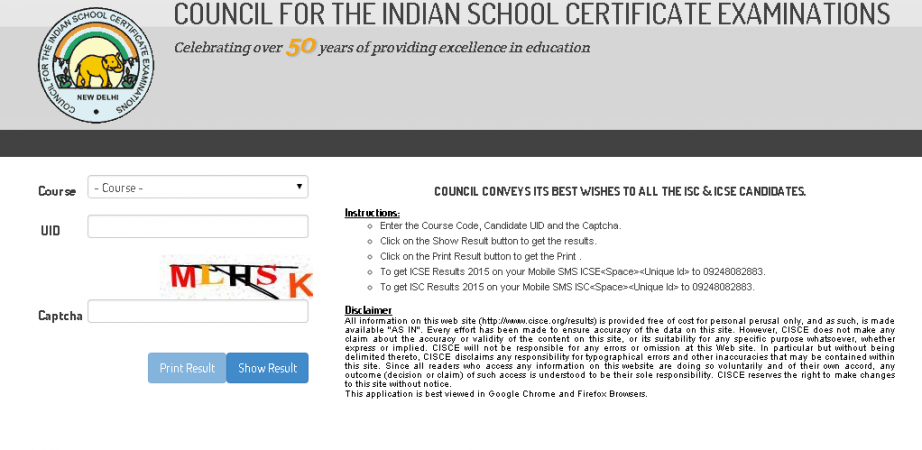 The Council for The Indian School Certificate Examinations (CISCE) announced the results of ICSE Class 10 and Class 12 (ISC) exam on Monday, 18 May.
Nearly 1,59,738 students appeared for the ICSE examinations from India and abroad, in which 29,903 were from Bengal. Meanwhile 72,049 students took the ISC exam, including 21,174 from Bengal.
The ICSE exams were conducted from 26 February to 30 March and the ISC exams began on 9 February and concluded on 11 April.
Latest reports suggest that the overall pass percentage in ICSE is 98.49% and 96.28% in ISC. ‪
Arka Chatterjee from Kolkata's Vivekanand Mission School has topped the 12th board exam with 99.75% and Saugat Chowdhary, a class 10 student from St Xaviers Collegiate School, Kolkata with 99.20%.
Where to check ICSE, ISC Results online?
Students can check the results HERE by entering their course code and unique ID.
To get ICSE Results 2015 on your mobile SMS ICSE to 09248082883.
To get ISC Results 2015 on your mobile SMS ISC to 09248082883.