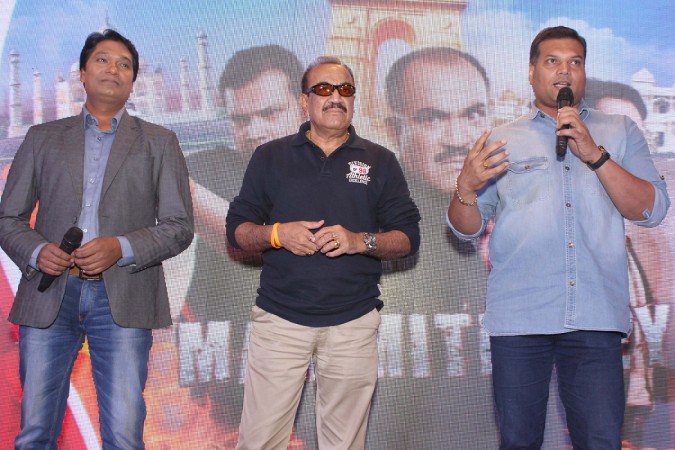 Long-running television show "CID" disappointed its ardent fans last month after Sony Entertainment Television channel, which aired the show, suddenly decided to stop it, without giving any specific reasons. Since then, viewers of the show have been expressing disappointment and demanding a clarification from Sony on the sudden decision.
And now, a Tellychakkar.com report has said that the channel as well as the show's makers have decided to resume the show from June 4, owing to its popularity. "The channel has now sensed that 'CID' is too popular a show to give it a break. Hence, they have decided to air it again from June 4," a source said.
The report said the show was halted apparently because Sony wanted to cash in on the popularity of "The Kapil Sharma Show." The channel wanted to pull more viewership by extending the slot timing of Kapil's show, and "CID" paid the price. "Sony actually wanted to boost the ratings of 'The Kapil Sharma Show' by giving it more time. Hence they decided to extend the slot of 'The Kapil Sharma Show' by giving it the 'CID' one," a source told the web-portal.
However, Shivaji Satam, who plays the central role of ACP Pradyuman on "CID," told India Today the show was not going off air but had taken a short break. He further said "CID" would return in a revamped version. "Hopefully from next month it will be on air. The revamped show will start airing in the first week of June. There will be some visible changes. I can't reveal right now. Yes, three actors (Hrishikesh Pandey, Tanya Abrol and Abhay Shukla) have been asked to go from the show. Apart from that no new actors are being added to the cast, [sic]" he said.
"CID" started airing 18 years ago and has Pradyuman, Abhijeet (played by Aditya Srivastava) and Daya (played by Dayanand Shetty) as key characters.