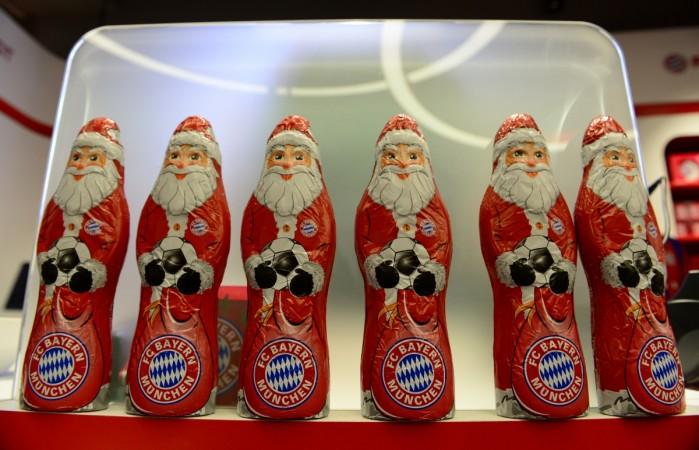 The best time of the year is here! Christmas is significant for everything magic around the world. The presence of the big papa Santa Claus also enthrals the young and adult alike.
Therefore, even a star footballer getting attracted to Santa during a live match and playing the ball to him, is something that might not remain...well, impossible, any more. Nothing can be ruled out during Christmas. It's love, excitement, prayers, jingling of the bells and an overall magic in the air!
In a notable incident during a German Bundesliga game last year, Bayern Munich star midfielder Thiago Alcantara plays a pass to a marauding Santa Claus during his team's match against RB Leipzig last December.
Needless to say, his teammates were mind-boggled for a moment. Watch the video to know what we're saying!
As you can clearly see, the Bayern Munich player, who was co-incidentally wearing Santa's traditional red and white colour combination jersey and shorts, got lost in the moment for a bit and thought papa Christmas to be possibly the left-back of the team.
Thankfully, another teammate was there to track back and catch hold of the miscued pass.
Santa was marauding on his own pace as he plowed the snow in one of the stadium's animated advertising boards.
Was it an embarrassing moment for Thiago? Well, we don't think so in any way. Anyone could have done that. The former Barcelona player got cheers in the match after registering himself on the scoresheet as Bayern beat Leipzig 3-0.
Was it the pass to Santa Claus that proved the night lucky for Thiago...and gave him the goal? We bet it was. Tis' the magic of Christmas after all!