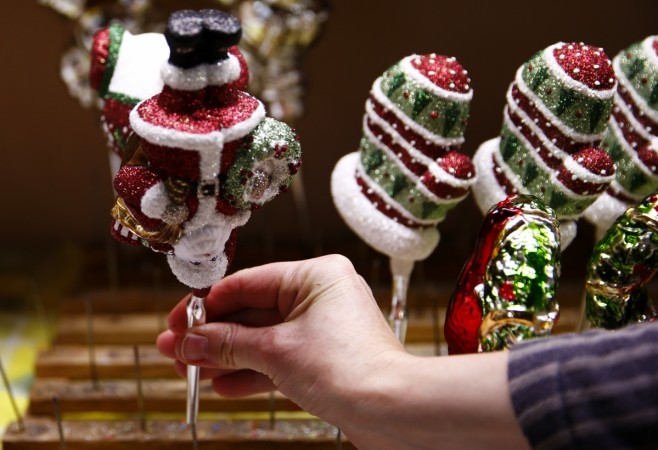 It's that time of the year again. Christmas is fast approaching and people are just as excited as they were last year and the years before. Sharing gifts under the Christmas tree is a long-standing tradition and Apple wants to be a part of it this year.
If you are waiting for the 2016 Black Friday deals, you might be waiting a bit longer but Apple has published its annual holiday gift guide with a primary focus on its core products. The dedicated holiday gifts website by Apple features the main products that it offers in the U.S. along with accompanying accessories to go with it.
This would help shoppers pair their products with suitable accessories without having to go through the entire accessories page by Apple. For instance, the iPhone 7, which is at the top of the page, gets paired with leather cases and smart battery cases. Shoppers can look for other iPhone accessories by clicking on the quick link provided on the page.
Similarly, Apple Watch can easily be accessorised by the featured straps and a magnetic charging dock. The iPad Pro can be converted into a mini-PC with Smart Keyboard or can be bought alongside Apple Pencil. The MacBook Pro gets Beats Solo3 wireless headphones and a magic mouse 2 for accessories suggestions.
Finally, shoppers can also get gift cards from Apple in case they are unsure of what to gift their loved ones.
"There's an art to finding the perfect gift," Apple says. "And nothing can bring to life the passion and creativity of the people on your list like a gift from Apple."
Apple is also offering free next-day delivery for iPhone 7 orders and other Apple products come with free two-day shopping. The offer is valid for U.S. customers who place the order by 5 p.m. local time. In Canada, next-day shipping is free provided the order is placed by 7 p.m. local time. In the other Western European countries such as France, Spain, Germany and the Netherlands, shoppers get free next-day delivery on orders at least €40 placed between 3 p.m. and 5 p.m. local time.