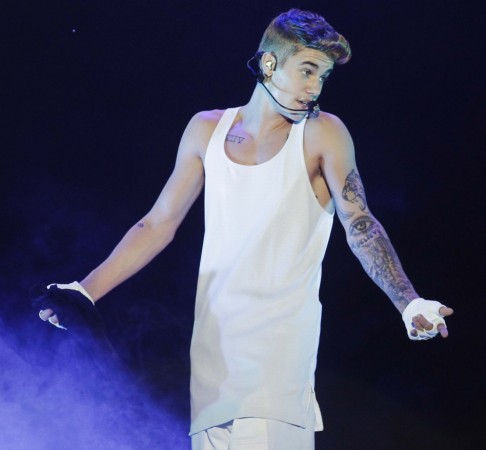 Christmas is just around the corner, and if you want to buy one awkward thing, it would be Justin Bieber-look-alike sex doll. Yes, you read it right, the 23-year-old pop star's lookalike sex doll is available on an online retail site.
The rubber doll stands 160cm tall and customers who might be tempted to buy the product will also get the option of choosing the size of the penis of the rubber doll which ranges from seven to nine inches. It's available on the website AliExpress -- a site that sells both male and female sex dolls.
Although the advertisement for the doll does not explicitly refer to Bieber, the life-like doll's chiselled chest, the luscious head of hair with the famous side fringe of Justin is enough for the fans to note the uncanny resemblance with the Canadian pop singer.
The doll's description says: "This sex doll is made from the most advanced medical thermoplastic elastomer material (TPE) with a full metal skeleton." The TPE material is also named as Cyberskin material, which is nontoxic and is certificated.
And, it can flexibly do all sorts of different sexy poses, retailer promises.
The site claims that the doll can be used for three years, or more, "subject to daily usage habit and maintenance".
According to Daily Mail report, the retailer said: "This sex doll's pretty face is sculptured by an experienced sculptor."
And, if you think you will buy such a product, let's tells you that experts at the University of Manitoba in Winnipeg, Canada, believe that psychotherapists should be ready for a sudden influx in the rise of the Digisexuals – people who would love to have sex with robots than humans.
In fact, sex dolls have become more prominent after the Channel 4 documentary that followed a company's quest to create an artificially intelligent sex doll that costs £8,000.