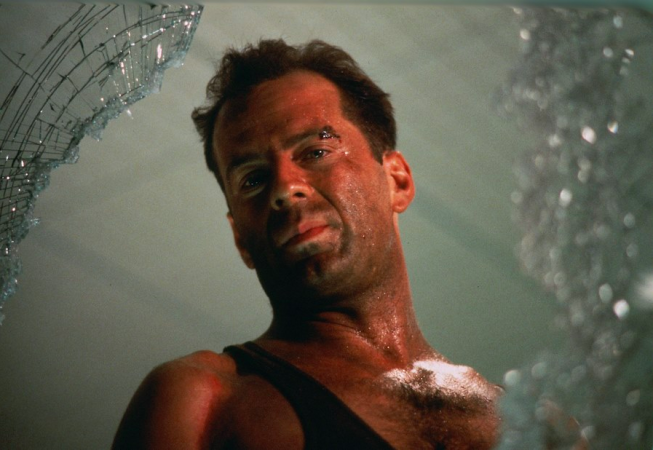 Christmas Eve is almost here, which simply means that this is the right time to have some eggnog and some cakes with your friends and family, and start binge watching some cool Christmas movies on different streaming services. Like every year, the streaming giants like Hulu, HBO, Amazon Prime, and Netflix have gathered a lot of feel-good movies which you can watch during this holiday season.
Here's a list of the best Christmas movies you can stream right now:
1. Love Actually
The 2003 Richard Curtis' directed Love Actually is a guilty pleasure for a lot of people. With an ensemble cast that featured stars like Hugh Grant, Liam Neeson, Colin Firth, Laura Linney, Emma Thompson, Alan Rickman, and others, Love Actually delves into different aspects of love as shown through ten different stories involving several characters, many of whom are interlinked in some way or the other.
The story begins five weeks before Christmas and is an absolute delight to watch it with your family and friends.
2. The Christmas Chronicles
This 2018 release is directed by Clay Kaytis on an amazing screenplay written by Matt Lieberman. The film features Kurt Russell, Judah Lewis, Darby Camp, and others in the lead role.
The Christmas Chronicles follows a brother and sister who, after accidentally crashing Santa Claus' sleigh, must save Christmas for everyone — talk about the treat this movie has to offer! In just the first week on Netflix, The Christmas Chronicles has "earned a massive 20 million streams."
3. It's A Wonderful Life
The fantasy comedy-drama film by Frank Capra is considered as one of the greatest films ever made. The story followed a man who has given up on his dreams in order to help others and whose suicide on Christmas Eve brings the intervention of his guardian angel.
It's A Wonderful Life is deemed historically and culturally significant, and upon its release in 1946, Time has said, "It's a Wonderful Life is a pretty wonderful movie. It has only one formidable rival (Goldwyn's The Best Years of Our Lives) as Hollywood's best picture of the year. Director Capra's inventiveness, humor, and affection for human beings keep it glowing with life and excitement."
Although the movie is a Christmas classic, many have argued that they can watch this movie all year-round.
4. Scrooged
If you haven't watched Bill Murray's brilliant performance in Richard Donner's 1988 classic movie Scrooged, then this should be the first film you should watch this holiday season. Based on the acclaimed novella by Charles Dickens, the film was a modern retelling that follows Frank Cross (Murry), who is listed by a succession of ghosts on Christmas Eve who intent on helping him regain his Christmas spirit.
5. Die Hard
Over the years, many have argued over Bruce Willis' Die Hard movie as to whether or not it's a Christmas movie. The film has its own following but there is something about this action-packed movie which has made many to believe that this is the perfect movie to binge watch during holidays.
The debate over Die Hard considering a Christmas movie has raged for years and even Bruce Willis has weighed in: "Die Hard is not a Christmas movie. It's a g***d***n Bruce Willis movie."