Christmas is round the corner, and various bizarre items — ranging from dildos to Christmas decorations and even drinks — have hit the market.
Here are some weird items launched this Christmas that can spice up the holiday season:
1. Candy cane dildo
A glass sex toy that has been named Candy Cane Glass Dong — said to be one of the most "satisfying" gifts one can give a woman this Christmas — has been manufactured by a retailer called DearLady. The red-and-white dildo is described as luxurious and elegant by metro.co.uk.
With diameter of one inch, this wand has a curved shaft and a total length of 11 inches. The glass pleasure wand can be chilled or warmed by running under warm water before use, depending on the preferred sensation. It maintains the temperature for an extended span of time.
2. Boob baubles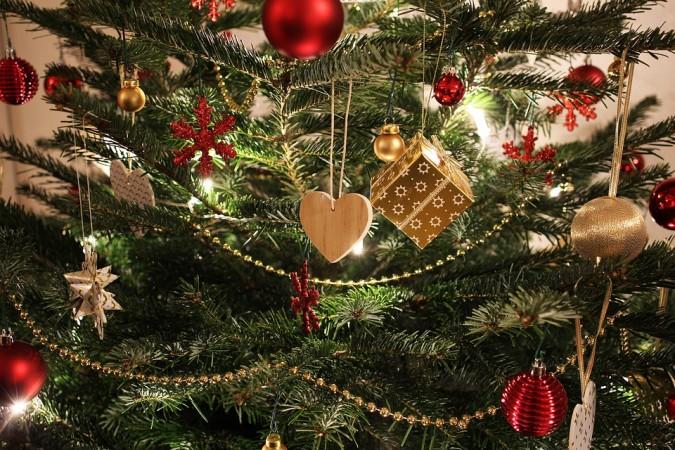 Weird Christmas decorations are the new trend. People are using vagina and boob baubles — or boobles — to decorate their Christmas trees.
Boobles are little spherical knitted breasts that can be hung on Christmas trees like other decorations.
"They're the creation of Etsy-er SPLILTHdesign, who also makes knitted breasts you can use as tiny stress balls," metro.co.uk revealed.
3. Turkey gin
Here's a turkey-flavoured gin, distilled using — yes, that's right — a turkey! A limited edition of this drink called Director's Cut No 3 gin has been brought to the market by Portobello Road Gin.
The beverage is distilled just like the popular distilled alcoholic beverage called Mezcal, according to a Daily Mail report.
A turkey breast is used during the distillation process, which cooks in the slowly-emitted vapours and infuses its distinct flavour in the gin. It also contains the flavours of dry fruits and spices to enhance the taste.
4. Chocolate wine
Wine is one of the most-favoured drinks during Christmas. A new flavour of wine has been relaunched this year: chocolate wine. It is a dessert wine from Aldi.
People are expected to relish the amazing flavours of the drink.
The brand had won a "Silver Outstanding" award at the International Wine & Spirit Competition in 2015. The beverage tasted of smooth dark chocolate, dried fig and fruits.