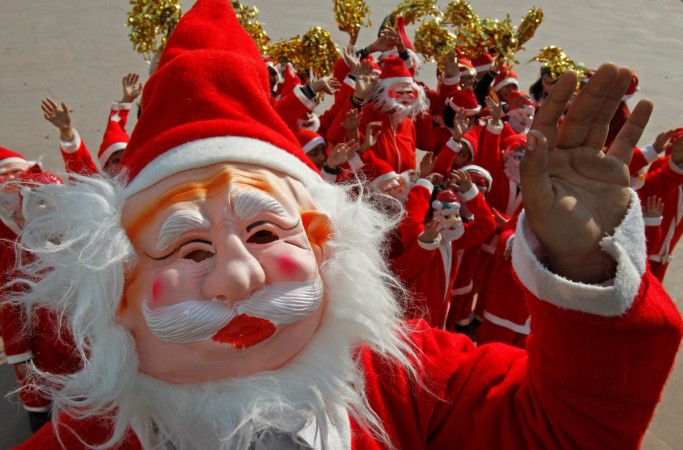 The world is all set to celebrate Christmas 2016 on Sunday and like any other celebration, this also calls for arranging some popular songs in your playlist.
There are a number of hit songs on Christmas that will add more colour to the celebration on December 25. Although Christmas is primarily a festival of the Christians, people around the world from other religions also celebrate the occasion.
YouTube has a host of songs on Christmas that the user can choose from. One can either download the songs from various sites or can play the best songs online. Here is a compilation of some of the top Christmas songs of all-time.
1) White Christmas: It is a slow melodious track by Frank Sinatra that sets the Christmas mood fully.
2) Happy XMAS: This is a happy song by John Lennon and is apt for the occasion.
3) Rockin Around the Christmas Tree: This track will make you groove with your friends around the well decorated Christmas tree.
4) Let it snow: Sung by Dean Martin, Let It Snow has some beautiful lyrics with soothing music.
5) Baby It's Cold Outside: Idina Menzel and Michael Buble's voice makes this slow track very easy to the ears.