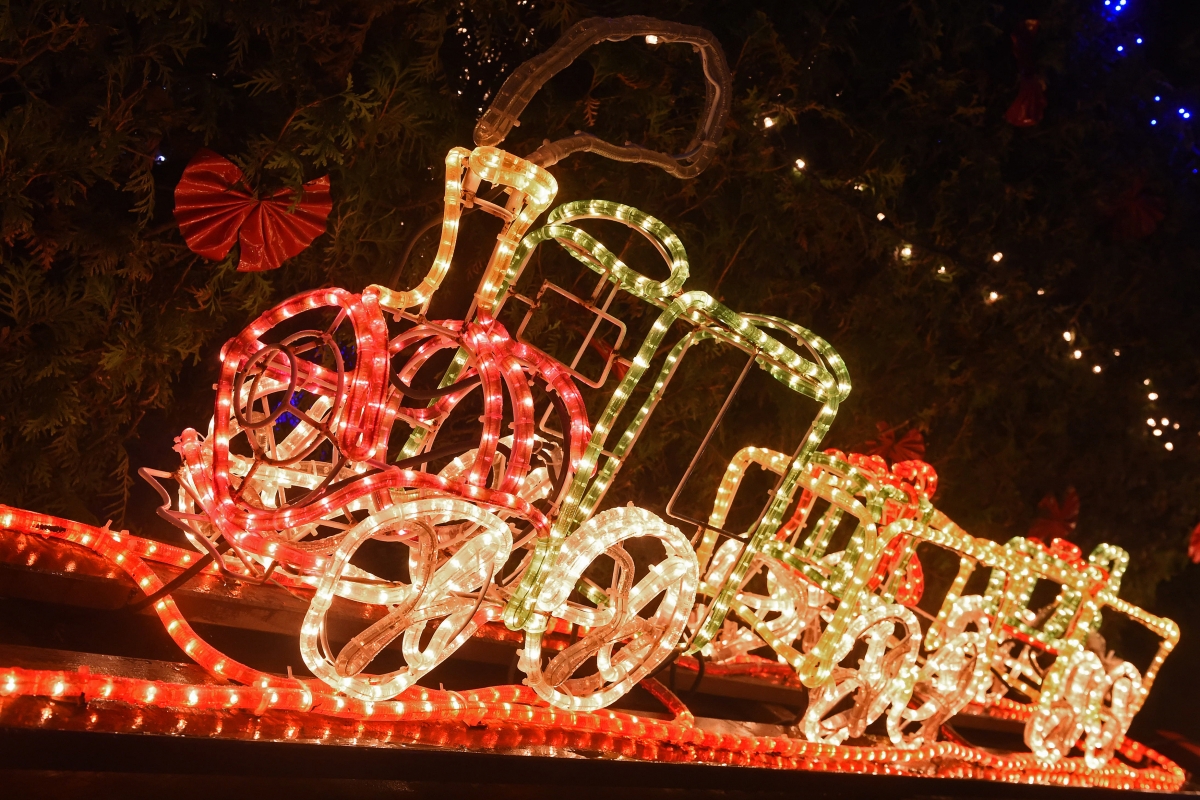 2photos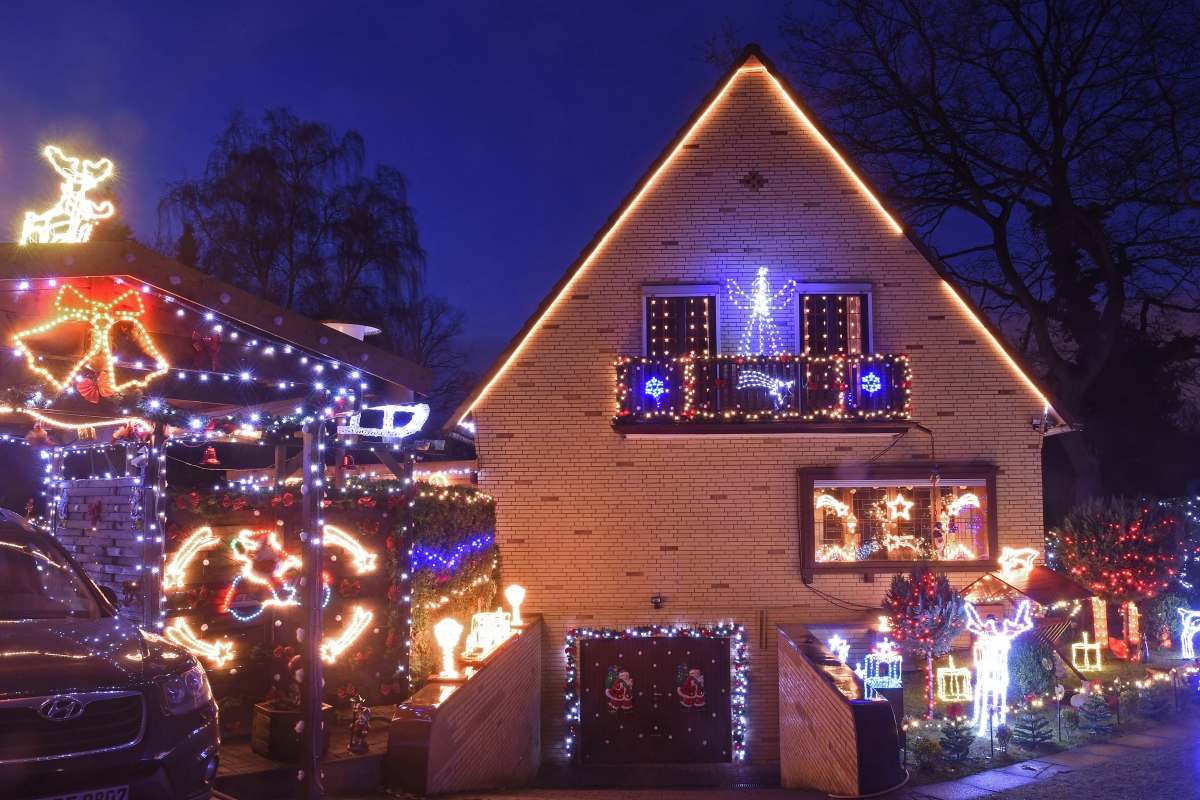 Christmas 2014 is officially upon us and everyone is wondering how to wish their loved ones or what greetings, verses or quotes to write as Christmas messages.
It is during festivities of this kind that following old adage best makes sense: "When the heart is full, words are often few". This is when one would consider filling their cards with a meaningful quote or a special saying -- a loving gesture that can speak volumes in just a line.
Writing special messages in the holiday card is one of the most popular practices during holiday season. It originated in London in the 1840s and is currently a multi-billion dollar industry across the United States.
We have rounded up 35 greatest quotes, general greetings and verses to be written on the cards that can send the perfect message to your acquaintances, colleagues, friends, family and loved ones.
General Christmas Card Messages:

Joyous songs and Christmas cheer...
may laughter and friendship be yours all year!
Christmas Day with mirth and pleasure,
comes again with wondrous pleasure!
Joy resounds in the hearts of those who believe in the miracle of Christmas!
May the season bring you the music of laughter, the warmth of friendship, and, always, love.
May all the sweet magic
Of Christmas conspire
To gladden your hearts
And fill every desire.
May love be in your life, May hope be in your heart, May peace be in our world.
I am dreaming of white Christmas,
with every Christmas card i write,
May your days be merry and bright,
and May all your christmases be white.
Wishing you all the timeless treasures of Christmas... The warmth of home, the love of family and the company of good friends.
I'm glad to have people like you in my life to send Christmas cards. I am truly blessed this Christmas!
Whether it ends up being good or bad, have the kind of Christmas that only comes once a year!
Funny Christmas Greetings:

The elves are working overtime to prepare presents for you. You've been extra nice this year.
Christmas only comes once a year, and that's what we are all most thankful for at Thanksgiving. Merry Christmas!
I don't understand why people like to say "Merry Christmas." Isn't it Jesus' birthday? We should say, "Jesus Christmas."
It seems like it has been an entire year since I've wished you a Merry Christmas. Maybe we should have Christmas more often.
The main thing Jesus and Santa have in common is that they both look good in a beard.
Best Quotes to Write for the Holiday:

"Every piece of the universe, even the tiniest little snow crystal, matters somehow. I have a place in the pattern, and so do you. Thinking of you this holiday season!" — T.A. Barron
"This is the message of Christmas: We are never alone." — Taylor Caldwell
"Christmas waves a magic wand over this world, and behold, everything is softer and more beautiful." — Norman Vincent Peale
"He who has not Christmas in his heart will never find it under a tree." — Roy L. Smith
"Sing hey! Sing hey! For Christmas Day; Twine mistletoe and holly. For a friendship glows In winter snows, And so let's all be jolly!" — Author Unknown
"It is the Christmas time: And up and down 'twixt heaven and earth, In glorious grief and solemn mirth, The shining angels climb." — Dinah Maria Mulock
"The joy of brightening other lives, bearing each others' burdens, easing others' loads and supplanting empty hearts and lives with generous gifts becomes for us the magic of the holidays." — W. C. Jones
"The best of all gifts around any Christmas tree: the presence of a happy family all wrapped up in each other." — Burton Hillis
"It is tenderness for the past, courage for the present, hope for the future. It is a fervent wish that every cup may overflow with blessings rich and eternal, and that every path may lead to peace." — Agnes M. Pharo
"One of the most glorious messes in the world is the mess created in the living room on Christmas day. Don't clean it up too quickly." — Andy Rooney
"May you have the gladness of Christmas which is hope; The spirit of Christmas which is peace; The heart of Christmas which is love." — Ada V. Hendricks
"The best and most beautiful things in the world cannot be seen or even touched. They must be felt with the heart. Wishing you happiness." — Helen Keller
"Our hearts grow tender with childhood memories and love of kindred, and we are better throughout the year for having, in spirit, become a child again at Christmas-time." — Laura Ingalls Wilder
"I heard the bells on Christmas Day Their old, familiar carols play, And wild and sweet The words repeat Of peace on earth, good-will to men!" — Henry Wadsworth Longfellow
"Christmas is not a time or a season but a state of mind. To cherish peace and good will, to be plenteous in mercy, is to have the real spirit of Christmas." — Calvin Coolidge, 1927
Best Bible Verses for Cards:

Matthew 2:10 When they saw the star, they rejoiced exceedingly with great joy.

Luke 2:12 And this will be a sign for you: you will find a baby wrapped in swaddling cloths and lying in a manger.

Isaiah 9:6 For to us a child is born, to us a son is given; and the government shall be upon his shoulder, and his name shall be called Wonderful Counselor, Mighty God, Everlasting Father, Prince of Peace.

Zechariah 9:9 Rejoice greatly, O daughter of Zion! Shout aloud, O daughter of Jerusalem! Behold, your king is coming to you; righteous and having salvation is he, humble and mounted on a donkey, on a colt, the foal of a donkey.

Isaiah 11:1 There shall come forth a shoot from the stump of Jesse, and a branch from his roots shall bear fruit.

Matthew 1:21 She will bear a son, and you shall call his name Jesus, for he will save his people from their sins.

Matthew 1:23 "Behold, the virgin shall conceive and bear a son, and they shall call his name Immanuel" (which means, God with us).

Luke 1:30-31 And the angel said to her, "Do not be afraid, Mary, for you have found favor with God. And behold, you will conceive in your womb and bear a son, and you shall call his name Jesus.

John 3:16 For God so loved the world, that he gave his only Son, that whoever believes in him should not perish but have eternal life.

Romans 6:23 For the wages of sin is death, but the free gift of God is eternal life in Christ Jesus our Lord.