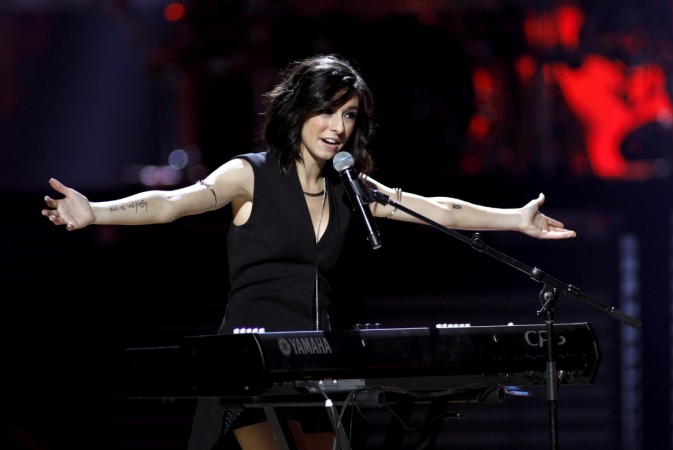 "The Voice" judge and Maroon 5 frontman Adam Levine has reportedly offered to pay for singer Christina Grimmie's funeral, her brother Marcus revealed in a Facebook post.
"I found out this morning, that Adam Levine personally called my mother and said he will pay for the funeral and her plane flight, and I was blown away," wrote Marcus.
Christina, who lost her life on Friday when a deranged fan shot her after her concert in Orlando, was a member of Team Adam during her stint on the singing reality show. In a statement to People, Levine said he was heartbroken by Christina's death as she was a gifted performer. She was also signed on to his label 222 following Season 6 of "The Voice."
"[My wife] Behati and I are absolutely devastated and heartbroken by Christina Grimmie's tragic death," Levine said in the statement. "Our hearts go out to her family. Christina was a natural, a gifted talent that comes along so rarely. She was taken from us too soon."
"This is yet another senseless act of extreme violence. I am left stunned and confused how these things can conceivably continue to happen in our world," he added.
A video of Christina's final performance is currently available online, and it shows her in high spirits and full of life. Christina took to the stage at The Plaza Live and performed a number of songs from her self-titled album as she opened up for Before You Exit, a pop-rock band. She was shot by 27-year-old Kevin James Loibl of St. Petersburg, Florida, during a meet and greet with fans, which was a regular practice she indulged in.
Loibl was also killed after Christina's brother Marcus tackled him to try to save her. Expressing remorse for what happened to the singer, Loibl's family taped a message to their front door stating: "Deepest sorrow for lost [sic] to the family, friends & fans of the very talented, loving Christina Grimmie. No other comments," reported HollywoodLife.