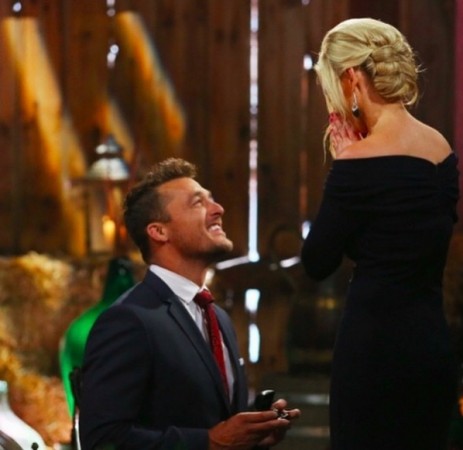 After weeks of rumours surrounding the state of their relationship, "Bachelor" star Chris Soules and fiancée Whitney Bischoff decided to go their separate ways on Thursday.
The couple said in a joint statement that their separation was amicable and that they will continue to support each other as friends.
"Whitney Bischoff and Chris Soules have mutually and amicably decided to end their engagement," the statement read. "They part with nothing but respect and admiration for one another and will continue to be supportive friends. They wish to thank everyone who has supported them through this journey."
The exact reason for the separation has not been revealed, but earlier reports indicated that Soules' participation on "Dancing with the Stars" caused a strain in their romance.
"He just comes home, like, sorry babe. I'm so tired," Bischoff told HollywoodLife in April, to which Soules said that even when he wasn't rehearsing it took a toll on their romance.
"I come home, we'll tape certain portions of the rehearsal on my iPad and I'll watch that, study it, try to go through, listen to music by myself," Chris said. "I have to go home and do a lot of homework every night."
Meanwhile, several others noted that the couple calling off their engagement was not surprising, considering Bischoff only got the diamond ring because runner up Becca Tilley was unable to profess her love for Soules.
And now that Bischoff and Soules are officially over, speculations are rife that Tilley would try her luck with the farmer from Arlington, Iowa.
"Becca is surprised they called off the engagement. She is friends with Whitney, but that wouldn't stop her from going out with Chris if he asked her," another source told HollywoodLife. "She and Chris have crazy chemistry. She didn't go on the Paradise spinoff show because she's still into Chris. She may not have told him she loved him during the actual show, but she had really strong feelings for him."