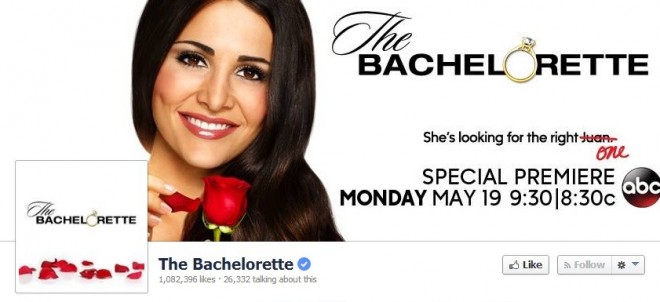 Andi Dorfman is still trying to find her future husband on "The Bachelorette," but Chris Soules will not be the one to put a ring on her finger, as a new report claims that he has been signed on to be the next "Bachelor."
"Chris the Farmer is the new Bachelor," a source close to the show told HollywoodLife. "He makes it far in Andi's season and the audience really connected with him."
"He's handsome and successful, making him a great candidate for the show. Auditions have already started for his season," the source added.
Soules, the 32-year-old farmer from Iowa, landed the second one-on-one date with Dorfman in "The Bachelorette," where they enjoyed a day at the racetracks, followed by a private concert from This Wild Life. But since then he has been stuck in numerous group dates.
But Reality Steve revealed in his blog post that Soules will go ahead in the dating reality show, and will even take Dorfman to his hometown during the season's Hometown Dates episode. However, he isn't among the final two.
Talking about his time so far in the show, Soules said that the idea behind coming on the show was to find love and explore the possibility of finding somebody with whom he could spend his future with.
"I knew from Day 1 that I was very excited to meet Andi and, potentially, fall in love with her. I'm 32-years-old and I'm looking for the right person. And this is a venue that allowed me the opportunity to meet somebody who is really spectacular and somebody who I could see myself with," Soules told Reality TV World.
"And going there with the intentions to actually fall in love and be put in that environment, I think, is to my favor, because I'm taking it very seriously and working hard to find out if there's really something there and if there's potential. That's my No. 1 goal, is to find that out. And if there is, I'm very open to falling in love in the situation."
Monday's episode is going to feature Dorfman taking six bachelors to the town of Monselice, where they will explore a medieval castle where prisoners were once interrogated.
Spoilers indicate that Dorfman will want the men to take a lie detector test, and this does not go down well with some contestants. Reportedly, Dorfman will learn that four of the contestants have not been telling the truth.
On his take on Dorfman wanting the contestants to take the lie detector test, Soules said that "it's definitely an awkward position to be in, especially knowing -- I mean, I know enough to be dangerous about lie detectors, and I know a lot of it's based off your heart rate and certain things.
"I guess I base all of my relationships on trust, and I try to prove that trust to begin with, and so there isn't any question. So, I would feel that I would rather not have to take a lie detector test. I'd rather prove that I'm trustworthy and do that over time, the good old-fashioned way."