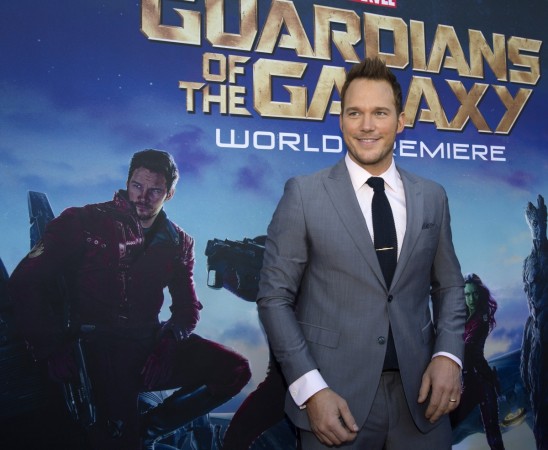 Chris Pratt, who starred in "Guardians of the Galaxy", "Jurassic World" and "The Lego Movie", is celebrating his 36th birthday on Sunday, 21 June.
While his hardcore fans knew him before the six packs and the chiselled jaw-line, many heard his name after his first prominent role, in "Moneyball", along with Brad Pitt and Jonah Hill.
Although his days as the lovable simpleton Andy from "Parks & Recreation" is over, Pratt still remembers the way Hollywood treated him, when they thought of him as Anna Faris' less successful chubby husband, and does not let the fame get into his head.
Here are some instances Pratt proved to the world that he is literally perfect:
While working in "Parks & Recreation", he proved his skills, specifically in season 3 episode 2 "Flu Season", wherein Amy Peohler's character Leslie Jones catches the flu.
As Leslie walks out of the room, writer Greg Daniels wanted a random dialogue to fill the silence, and asked Pratt to say anything that pops into his head and he said, "Leslie, I typed your symptoms into the thing up here and it says you could have network connectivity problems."
The show-runners were very impressed with the line, and Greg Daniels even said during an interview with Seth Meyers, that he almost cut it just out of spite.
Pratt-Chris Evans friendship has proved great not just for fans who love to see their friendly banter, but also the kids at the Seattle Children's Hospital and Boston's Christopher's Haven cancer charity.
@ChrisEvans We both know there's only one Captain America and his name is Russell Wilson. #SuperBowlBound #LOB #Repeat

— chris pratt (@prattprattpratt) January 19, 2015
@ChrisEvans OK. Seahawks win you fly yourself to Seattle, visit @seattlechildren hospital as Captain America, waving the 12th man flag. — chris pratt (@prattprattpratt) January 21, 2015
Pratt French-braided an intern's hair during an interview with Entertainment Tonight, and did a bang-up job of it. And to top it off, he amazed everyone with his knowledge of scrunchies.
What makes Pratt perfect is that he knows he is not perfect, and is not afraid to make a joke of himself. From running around a talk show stage in heels to making up funny stories about his older heavier self, he is game for anything.
Not only is Pratt perfect, but with his wife Anna Faris, he created the perfect human specimen in Jack Pratt.
#HappyThankgiving #12thMan pic.twitter.com/38cKDKXhaX

— chris pratt (@prattprattpratt) November 28, 2014