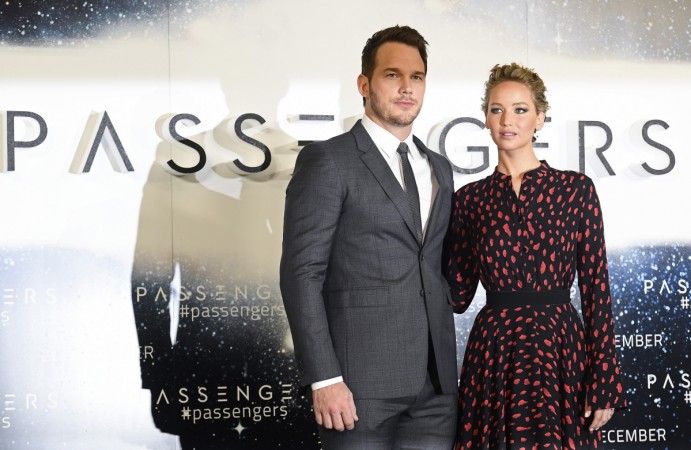 People love the two stars and now they will be seen together on-screen for the first time. Chris Pratt and Jennifer Lawrence are all set for the release of their film Passengers in January 2017. But the Guardians of the Galaxy star had a great time pranking his co-star behind the scenes.
Pratt took to post pics on Instagram but what he did was hilarious. He kept cutting Jen Law out of the pics! They seemed to share a great chemistry which then led to rumours on his marriage with actress Anna Faris.
But Anna Faris told People, ""I think it was a combination of things. I take pride in how great my relationship is with Chris, but having said that, of course, in this crazy world where he's off doing movies and I'm in L.A. raising our child, of course I'm going to feel vulnerable, like any normal human would." Now, they prefer to keep their relationship low-key apparently to squash rumours.
Passengers, a sci-fi adventure drama, is heating up the winters with the producers launching the original soundtrack from Imagine Dragons, "Levitate". They added a special cut video as well.
Two strangers are caught up on a spaceship which is heading from Earth to a colony planet. And on that spaceship are 5000 sleeping passsngers. This is a journey of life and death and they go through, love, loss and a battle for survival.
Watch the video with the original soundtrack here: