Fresh off the success of "Guardians of The Galaxy", Star Lord Chris Pratt has been roped in to host the season premiere of "Saturday Night Live" (SNL), along with musical guest Ariana Grande.
"SNL" announced the news via the tweet on 10 September, "Very excited to announce our season premiere on Sept 27th will be hosted by Chris @prattprattpratt with music from @ArianaGrande!! #SNL40."
The announcement comes as a little surprise, considering everything Pratt has touched recently has turned into gold, starting with starring in the Academy Award winning "Moneyball" in 2011. Since then, he had a success streak with "Parks and Recreation", "The Lego Movie", "Jurassic World", "Guardians of The Galaxy" and an upcoming sequel to the same.
Meanwhile, Grande too has been tasting success in the music world since the "Sam and Cat" got cancelled. She recently released the sophomore album "My Everything."
This would be "SNL" debut for both Pratt and Grande.
"Hosting SNL! That was high on the bucket list! Right up there with hunting human. Hey @bibbymoynihan Are you a fast runner?" an excited Pratt had tweeted on 10 September.
The second episode of "SNL" season 40 will see familiar faces back on the prestigious stage. Sarah Silverman, who is the host for the second episode of season 40 used to be a cast member of "SNL" during the 1993-1994 season, although this will be her first time hosting the show. The musical guest Maroon 5, the pop rock band has come on "SNL" four times before.
"SNL" announced the line-up for the second episode with the tweet, "And the following week, on 10/4, we've got @SarahKSilverman hosting w/ musical guest, @maroon5!! Kicking off #SNL40 right!! #SeeYouSoon!", which Sarah Silverman retweeted with "Holy shit".
Meanwhile, young comedian Pete Davidson has been hired as a featured player for season 40, making him the first "SNL" member to be born in the 1990s. Davidson has made appearances on "Jimmy Kimmel Live" and former "SNL" cast member Andy Samberg's cop comedy show "Brooklyn Nine-Nine".
"SNL" invited Davison with the tweet, "Welcome to the cast, @petedavidson!" on 16 September.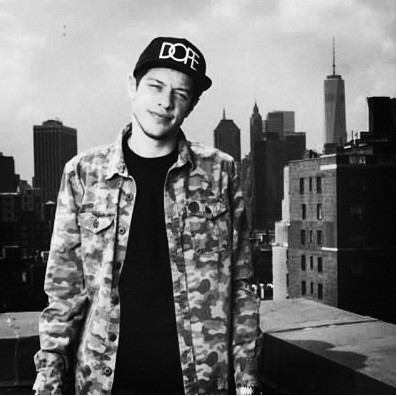 Davison is one of the two new players show creator and executive producer Lorne Michaels is adding to the ranks this season, along with Michael Che, former writer for "SNL", who left to join "The Daily Show" hosted by Jon Stewart on Comedy Central. Che will replace Cecily Strong to join Colin Jost on the legendary Weekend Update Desk.
Jost welcomed Che with the tweet, "I'm so psyched to have @CheThinks join the Update desk and for the return of Girl at a Party and much more from Cecily STRONG. Can't wait," while former Weekend Update and current Late Night host, Seth Meyers tweeted, "Congrats to @CheThinks on landing America's best desk job."
Che being the first black host of Weekend Update has sparked some interest among the media and viewers, prompting Che to tweet, "i just thought itd be more like "oh yea, i guess he would be the 1st black dude on update." instead of, "HES BLAAAAAAACK!!!" He also posted a screenshot of a CNN report calling him the "first African-American co-host" for SNL with the caption, "I hope im as funny as i am black".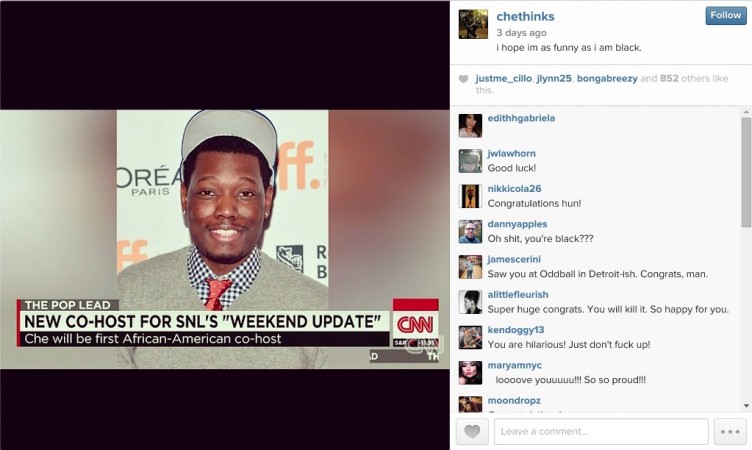 Meanwhile, featured players from Season 39, Noel Wells, John Milhiser and Brooks Whelan have left the programme and long-time cast member Nasim Pedrad has departed to join the new Fox comedy "Mulaney", starring former "SNL" writer John Mulaney and produced by Lorne Michaels.
The lineup for "Saturday Night Live"s 40th season will be: Vanessa Bayer, Beck Bennett, Aidy Bryant, Michael Che, Pete Davidson, Colin Jost, Taran Killam, Kate McKinnon, Bobby Moynihan, Kyle Mooney, Jay Pharoah, Cecily Strong, Kenan Thompson and Sasheer Zamata.