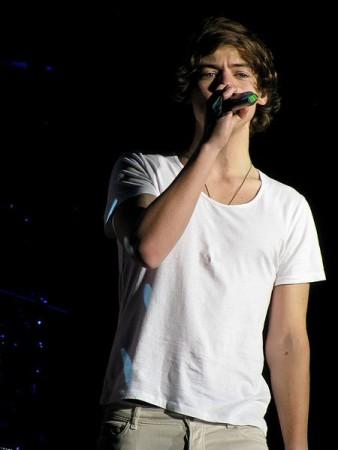 Chris Martin is moving forward following his split from wife Gwyneth Paltrow and in a recent interview with Zane Lowe's BBC Radio 1 Show, the singer spoke about his new album, break up as well as one of his favorite bands – One Direction.
Martin was on the show to promote Coldplay's upcoming album "Ghost Stories," which is due out on May 19.
"I think One Direction are the biggest band in the world; their songs are great," said Martin, according to New York Daily News. I'm saying One Direction are brilliant and I'm not kidding."
In recent times, One Direction has had to deal with a lot of rumors about them splitting up, especially after several reports indicate that Harry Styles might be moving away soon to pursue a solo career.
But Martin feels these reports don't hold much truth.
"You know why? Because their songs are really good and I don't think that any of them are going to go solo. I think they appreciate their chemistry from watching their movie."
One Direction band members too addressed these split rumors stating that the launch of their new album would probably put to rest such baseless reports.
"We always hear rumors about us splitting - but we're not," Harry Styles said, according to Entertainmentwise. "We've already started recording our fourth album."
Niall Horn added: "The fact we have an album coming should put these rumors to bed. We're here for as long as the fans want us."
Meanwhile, the Radio 1 interview had the Coldplay frontman admitting to having a man crush on Harry Styles, believed to be one of the most popular member of the British boyband, and noted that he was a bit nervous about meeting the 20-year-old.
"I was like this, 'I was pretty sure I was a straight guy before,'" Martin joked. "I was having a hot flush."
[ED:VS]