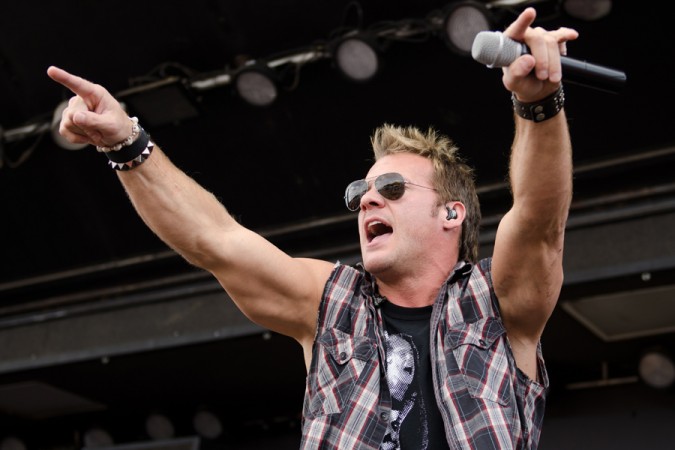 WWE superstar Chris Jericho may not have retired from the pro wrestling company, but nobody quite knows when the veteran will be taking part in in-ring competition yet again. Jericho, also the lead singer of American heavy metal band Fozzy, announced his departure from the WWE on Tuesday May 2 following the end of SmackDown Live.
Jericho, who won the United States Championship at WWE Payback 2017 on Sunday, moved to SmackDown from Raw, and soon engaged in a rematch on Tuesday against Kevin Owens with the title on the line.
Owens not only won the match and regained the title but also launched a vicious beating on Jericho.
The 46-year-old Jericho, who has regained his 1990s popularity by introducing catchphrases like "Stupid Idiot!", "Drink it in, Maaan" and "You've just made the list of Jericho!", will now be touring with his band Fozzy across America as a part of the 'Judas Rising Tour'.
Fozzy Tour Dates 2017
Fozzy band members: Chris Jericho (lead singer), Rich Ward (guitars), Frank Fontsere (drums), Billy Gray (guitars) and Paul Di Leo (bass guitar)
Meanwhile, the heavy metal band has also released the official video of their latest single 'Judas'. Triple H, meanwhile, has announced that the 'Judas in my mind' song will feature as the theme song of NXT Takeover: Chicago, scheduled for May 20.