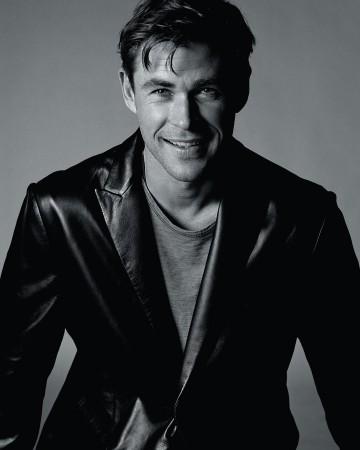 Avenger's star Chris Hemsworth can't help but wonder if his career would have been different if he wasn't a father.
The handsome hunk spoke about his fatherhood and his career as an actor in his recent interview with GQ Australia. One of the questions asked was about how his career would have turned out if he hadn't been a family man to which he answered, "I do wonder sometimes if we [wife Elsa] hadn't met, what my career would look like. Have I made decisions based on that? How has that influenced me?"
"There are times when I've thought, 'Wow, because having kids is more important to me, some of my roles have suffered," he added.
Hemsworth doesn't regret choosing his family over films yet he is "aware" of what all he had to give up for his three children, Sasha, India Rose, and Tristan. "There's definitely a couple of films I could've put way more energy into but I was like, 'No, I'd rather be with my kids.'"
The actor chooses his family and work and puts all his effort to maintain a balance in both aspects of his life. "It can't be a truly individual, selfish endeavour but we still need to take care of our own," he said.
Even though he is one the highest paid actors in Hollywood, he will not let his kids become spoiled brats. He wants to raise his children with humility and to be grateful for the life they lead. He said, "I don't want them to feel like they're privileged in any way."
He continued, "The fact that we have money and their parents are famous, that somehow they're special that scares me because we grew up with no money."
Hemsworth strives really hard to be a good father and maintain his professional life as one of the A-list actors. His complete interview will be out on October 8.