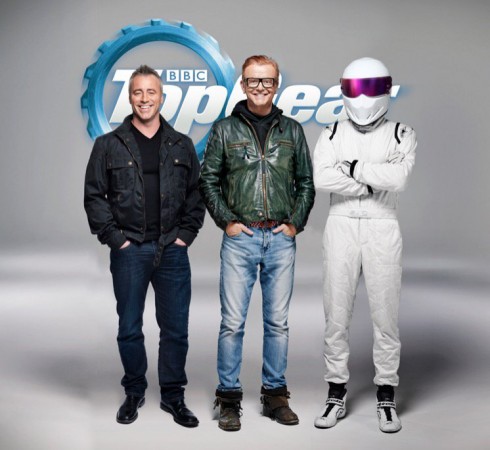 Shortly after the newest season of the "BBC Top Gear," featuring the new set of presenters who took over from Jeremy Clarkson, James May and Richard Hammond, began its television run, comes the news that lead presenter Chris Evans has stepped down from his position. The popular car show was being talked about in its 23rd season for the poor reception of Evans by viewers. During the telecast of the six-episode series, its viewership fell from 4.3 million in May, when the show began, to 1.9 million last week.
"Stepping down from Top Gear. Gave it my best shot but sometimes that's not enough. The team are beyond brilliant, I wish them all the best," Chris Evans tweeted on Monday. "Full steam ahead then with Radio 2, CarFest, Children In Need, 500 Words and whatever else we can dream up in the future," Evans said, mentioning the other TV shows that he presents.
Evans, an English media personality, businessman and producer of radio and television shows, shot to fame as the presenter for the BBC's Greater London Radio and then Channel 4 television's "The Big Breakfast Show."
The BBC hired Evans to host "Top Gear" after former presenter Jeremy Clarkson was sacked in 2015 over a brawl with the show producer. After his departure, co presenters James May and Richard Hammond also left the show. The trio is reading for "The Grand Tour," a motoring television series for Amazon Video scheduled to be released in the coming months.
Meanwhile, BBC has confirmed that the remaining five presenters — Matt LeBlanc, Rory Reid, Chris Harris, Sabine Schmitz and Eddie Jordan — will return for the next series, which is due to begin filming in September. BBC has also officially confirmed that no famous personality would be hired to replace Evans in the upcoming season.