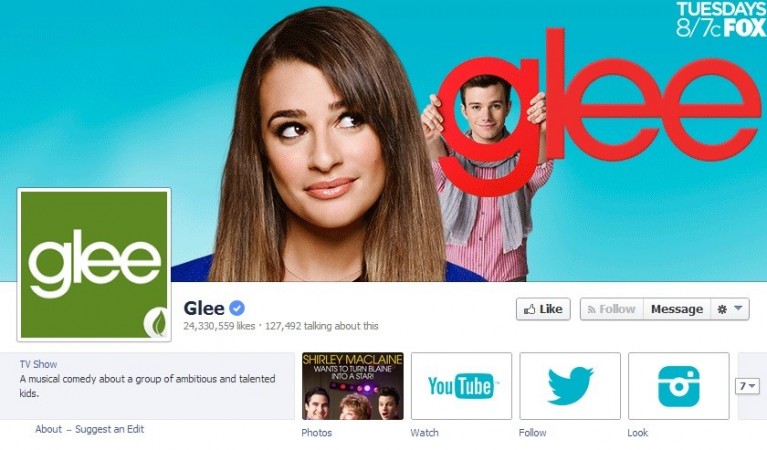 Chris Colfer is not leaving the beloved musical show "Glee". On July 3 a tweet appeared on the actor's account stating that due to personal reasons he has been let go of the show.
"Due to personal issues, I have been let go from the cast of GLEE. Explanations will come shortly," the tweet read.
However, it has come to surface that Colfer's Twitter account was hacked and the actor is all set to appear in the final season of the show.
The production house immediately played down the news of Colfer leaving the show and suggested in its tweet that they have immense admiration for Colfer and would love to see him in the next season.
"We've been alerted that Chris Colfer's Twitter account has been hacked. Rumors of his dismissal from 'Glee' could not be further from the truth. We love Chris and look forward to working with him again this season," the tweet from Fox Studious read.
Colfer plays the role of Kurt Hummel on the show and has also won Golden Globe for best supporting actor in a series, for his character of the gay student who openly confessed about his sexual orientation.
Colfer has also written one of the episodes for "Glee's" recent season.
"I never wanted to do this, or gave any indication that I wanted to do it. It's not my world, these aren't my characters and I thought I'd hate tampering with it or ruining it. But then they came to me and said, "Would you be interested in writing an episode? We want you to." It was an opportunity that I could not turn down," Colfer told TV Line.
Meanwhile, the actor suggested in his interview that he predicts lot of fun for Kurt in the future.
"Selfishly, I had so much fun working with June, Tim and Billy Dee, I hope he has a future in the assisted living home that I created. But I just want to see him happy. I hope to see him find validation within himself. I think that would be a great lesson for the kids watching, that you have to find approval and happiness within yourself. You don't get it from someone else," Colfer added.
Meanwhile, in other news it has been said that filming of the final season has been delayed .
Assistant editor of "Glee", Matthew Smith, suggested that there is delay in the production as he is looking for work.
"Whats up twitter industry folks. I'm available for work between July 15th and September 1st. Maybe hire me for something?" he posted on his Twitter account on June 30.