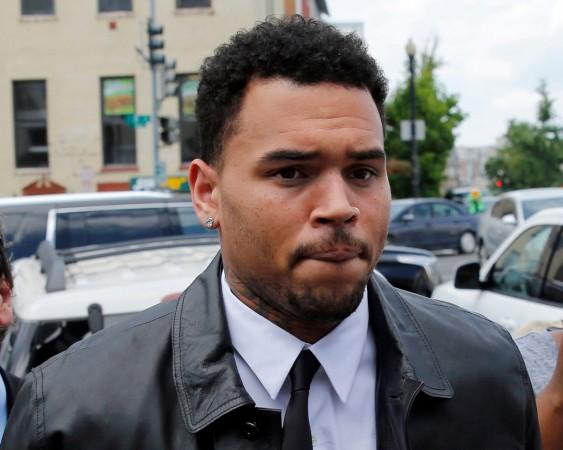 It seems Chris Brown has never loved anyone like Rihanna. In a major turn of events, it's been reported that in spite of having a three-year long relationship with Karrueche Tran, Brown's heart still beats for RiRi and she is apparently the only woman he has ever trusted.
"He's got feelings, too. Imagine if every time you dated someone not in the business, in the back of your mind you know they're with you because of your status and not because of the real you. That's one of the worst feelings in the world, and he's a victim of that. Look at his track record," a source told HollywoodLife after Brown called it quits with Tran.
"Besides Rihanna, he really hasn't connected with a woman that he truly, 100% trusted," the source added.
RiRi and Brown were in a thick of relationship when the latter got close to Tran. They were going strong until Brown allegedly assaulted Rihanna physically. The singer has reportedly rekindled his feelings for his ex girldfriend after years of parting ways.
"And other than Tran and Rihanna, he hasn't been with a female seriously in a while," the source said.
Brown and Tran's break-up has been sudden. It was being previously speculated that the two would move in together. But now it seems that things are off the hook for the couple.
"He loves Tran and that's not going to stop, he just doesn't trust her," a source close to Chris told the Website. "He's greedy in all aspects of life. He wants everything when he wants it."
Moreover, Brown also went ahead and instagrammed a message suggesting that he is looking for a soul mate and how he imagines his soul mate to be. Brown hinted in his message that the soul mate is the only person who knows you more than you and who inspires you.
This has led to a conjecture that Brown might want to get back with Rihanna.
Meanwhile, Rihanna has just got out of an alleged relationship with Drake. The two broke up as Drake was too focused on his career and called RiRi "needy", as per the reports.