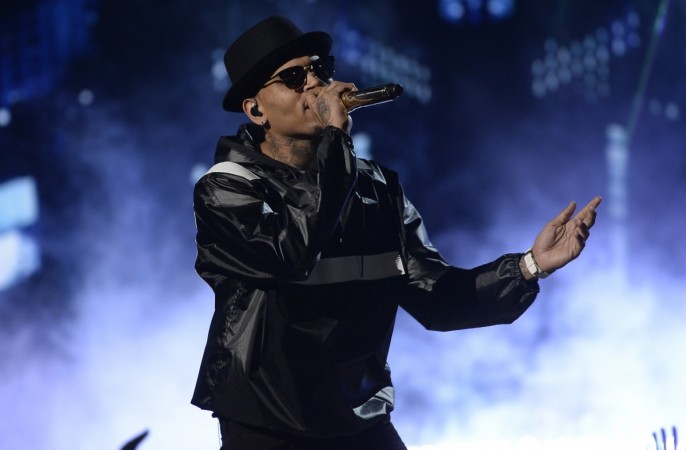 In his most recent Instagram update, rapper Chris Brown has said he's proud of his daughter, Royalty, and denies reports of a probe by the Department of Child and Family Services (DCFS).
In the video clip, Brown says, "Somebody make an accusation, 90 per cent of y'all believe it, and it's b-------. The last three weeks or whatever have been going on with accusations. You know it's false. In the midst of that, it's starting to trickle down into my parenthood, me being a father."
Earlier, reports claimed that DCFS visited Brown's Calabasas house to check on his two-year-old daughter's well-being. However, the rapper reportedly refused to speak to investigators and didn't allow them to enter his house. A TMZ article claimed that the Los Angeles Police Department will now accompany the investigator from DCFS.
Brown was allegedly visited by DCFS after he was arrested on suspicion of assault with a deadly weapon last month. The rapper was part of a stand-off with the LAPD, who drove to his Calabasas mansion after a phone call made by model Baylee Curran. The model claimed that Brown pointed a gun to her head during a fight over jewellery.
Although it isn't yet clear why the DCFS visited Brown's house, TMZ claims that Royalty's mother Nia Guzman may have filed a complaint following Curran's phone call.
However, Brown claims that he 'fully' takes care of his daughter. In his Instagram video, the rapper said, "I take great pride in being a father and take great responsibility in being a father and I love my daughter. I make sure she's healthy. Her education, I pay for it all. Never have an issue with that. I take care of my daughter fully."