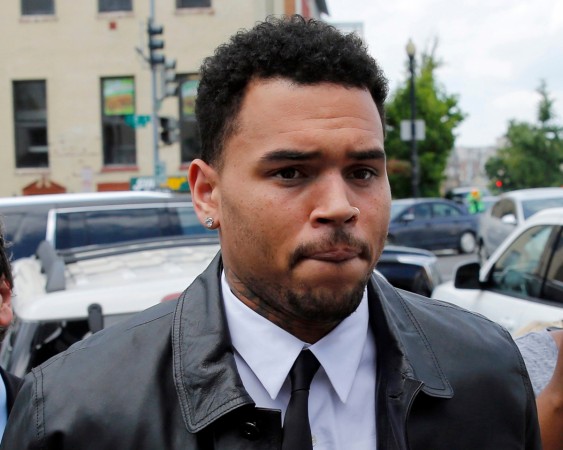 Chris Brown disclosed his past hard times in his first detailed interview on 13 August after getting out of jail in June. The singer told Billboard about his troubled times and his past relationship with Rihanna.
Brown said he never tried to escape the situation but tried to learn from them. He also threw light on the fact that he dealt with his personal issues while he was in jail and missed his family the most.
When asked about his relationship with Rihanna, he said that people are going to talk till he and Rihanna are relevant to them.
"When we're not relevant anymore, that might be the case. As long as you're doing something good, people will always bring up old stuff or negative stuff because they don't want you to surpass a certain level or elevate. But as long as you have your head on straight, it shouldn't matter what people want to say," said the singer.
It is reported that Brown, who is said to be in a relationship with Karrueche Tran, would remember his relationship with Rihanna.
"[Rihanna will] always have feelings for Chris. She loves him, a source told Hollywoodlife.
It may be recalled that Rihanna and Chris Brown had a very toubled relationship. Brown was sent behind the bars after allegedly beating his then girlfriend in 2009. The court restrained him from meeting Rihanna after the inccident.
Meanwhile, Drake who dated Rihanna for three months before calling it quits, is now reportedly ready to rekindle the romance.
"He wants the thrill right now and if Rihanna allows it, he's in," a source told the Website adding, "He's not trying to get serious. They've both learned that isn't possible, at least not right now."
Drake is said to be scared of commitment but still wants to mend ties with the Bajan singer.
"He knows Rihanna wants more, he's aware of that and that's one of the reasons the relationship didn't work in the first place," the source added. "She wants what she wants and he wants what he wants and he'd like to see if there's a way to meet in the middle and have some fire with her in the meantime."
However, Rihanna has not spoken about her alleged relationship with Drake. She has been spotted vacationing in Italy with a girlfriend.