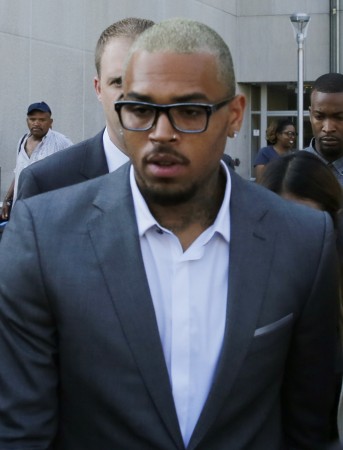 It seems Chris Brown is ready to anything for his 9-month-old baby girl and there are possibilities of her moving to his home along with her mother as the singer wants to be close to them.
The 25-year-old singer has told the 31-year-old model Nia Amey that she and their daughter are "more than welcome in his lavish Los Angeles home," HollywoodLife reported quoting a source.
The report went on to say that Chris Brown and the mother of his daughter are "talking and making arrangements for Chris to be with his daughter. Chris has made it crystal clear to Nia that he's going to be there for the baby, financially and all, and at this point has even told her that his home is open to the both her and the baby."
"Now that everything is out in the open, he doesn't want Nia to feel like she's alone or have to sell her soul to the media to care of their child," added the source.
However, it seems Nia wants a live in a home of her own with her daughter.
"She doesn't want to be in Texas anymore, that's for sure. She wants a home of her own in California so that she and her baby can have access to great schools, the beach, medical facilities and so the baby can be close to her father," an insider told the website. "She's expressed this to Chris and he hears her loud and clear."
Meanwhile, Chris Brown is said to have called his on-again off-again girlfriend Karrueche Tran several times but she is shocked by the report of his love baby and has refused to answer his calls, according to a report by E!Online.
It may be mentioned that TMZ reported earlier this week that Chris Brown has a 9-month-old baby girl with Nia Amey and is "happy about being a father."