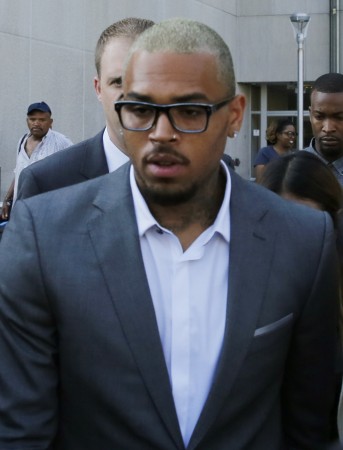 US recording artist Chris Brown is reportedly trying to give his full attention to his nine-month-old daughter Royalty and help her mother Nia Amey to raise the baby girl.
"He's staying away from women, and he feels that's the best decision he can make right now in order to stay out of trouble and help Nia raise their baby," said a source close to the celeb.
Meanwhile, the source also revealed that the singer is "practising abstinence" for the first time in his life. According to the person, the 25-year-old realised that he has not been good to women so he want to acknowledge his weakness and improve upon it.
"Every time he has a good woman, Chris ends up messing it up. It's been Chris' life story. He and women just don't mix well. So for now, he's just done with it all. He's not trying to have sex right now or get involved with anyone seriously. He's put himself on pussy punishment," the source told Hollywood Life.
In the mean time, his ex girlfriend Karrueche Tran revealed that she is deeply hurt by her failed relationship with "Ayo" singer. The 26-year-old also stated that there are no chances of a reunion and she will never let a man disrespect her again. The celeb was talking to life coach Iyanla Vanzant during an exclusive interview on Oprah Winfrey Network.