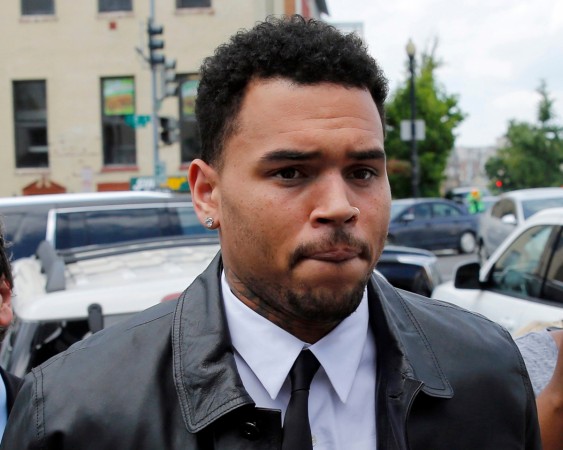 Chris Brown and Karrueche Tran have broken-up officially, ending their three years relationship, as per the reports. The R&B singer reportedly decided to call it quits due to Tran's alleged affair with another man.
Apparently, Brown caught Tran while she was sending photos to another man. However, sources said that Tran did not betray him.
"They had an open phone policy," a source told Hollywoodlife. "She's a model and texted a few pictures of herself to one of her male producers on a photo shoot project."
The texting of pictures led to a miscommunication between the couple.
"Chris straight up jumped to conclusions and didn't listen to her explain the situation and who the text was to. He's so immature, but this is something she's known for a long time and she has dealt with it," the source added.
Brown and Tran have seen a lot of ups and down in their relationship. Their sudden split has come as a shock because they were understood to be moving in together. It was also said that Brown really loves her and promised to stick by her forever.
"That's his lady. He wouldn't have it any other way," a source had told the Website previously. "He loves her, loves being with her and one of the things he promised her while he was in jail was that he would stick by her, and he's continuing to do that."
Tran thinks that Brown is being childish to call it quits, as per the reports.
"She feels betrayed. Chris jumps to conclusions," the source further said, adding, If he wants to be a big baby and end things, that's fine. She feels that he'll need her before she needs him."
Meanwhile, it is also being said that Brown may want to get back with Rihanna now that he is single again. Post break-up the singer was partying with his friends on a yacht in St. Tropez and that brought back RiRi's memories back to him.
"You know, that's he and RiRi's most favorite spot in the entire world," a source close to the singer told the Website. "All I'm saying is that he used to always talk about his time with Rihanna there in Saint Tropez. Too many memories with Rihanna there and on that yacht."