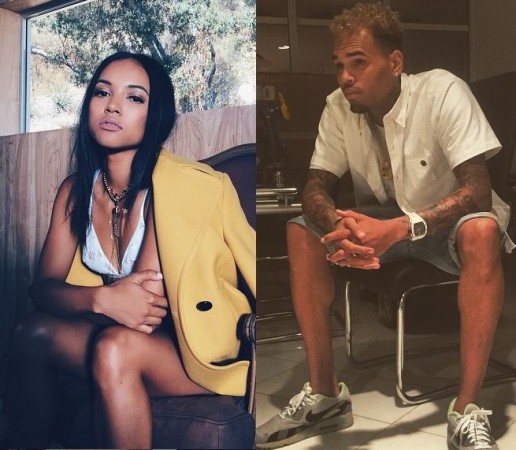 American actress-cum-model Karrueche Tran has reportedly decided to make her next legal move against former boyfriend and singer Chris Brown. She is planning to obtain a permanent restraining order against him from court on Thursday, March 9.
Did Chris Brown just try getting back with Rihanna on Valentine's Day?
Last month, the 28-year-old obtained a temporary restraining order against the Loyal singer, claiming that he threatened to kill her. In a sworn statement, she informed the judge that her ex- boyfriend told a few of her friends that he is going to shoot her.
Karrueche even stated that Chris informed a few of his friends that he wouldn't let her live with anyone else and if she dares to do so, then he will shoot her, threatening to kill her.
In a legal document submitted to the court, the American actress stated that her former boyfriend pushed her down the stairs and punched her in stomach while they were in relationship. She also claimed that he tried to harm her friends and even threw a drink at one of them, according to TMZ.
Last week, the biological father of Royalty received another restraining order from court after his former girl friend's close friend Joseph Ryan La Cour filed a legal statement against him, claiming that he threatened to sent gangsters against him and gun him down.
In the legal document, Joseph stated that the Party singer has been telling his friends about killing them and the reason for his wrath is the support they are providing to his former girlfriend.
Finally, feared of her life, Karrueche is all set to meet Chris in court for turning the currently got temporary restraining order against him into a permanent one. If she obtains it, then the gap between the two, who were once the power couple of Hollywood, will widen.
Although the singer has denied all the allegations raised against him by his ex-girlfriend and stated that he never tried to hurt her, he will have to face jail time if he violates the court order.