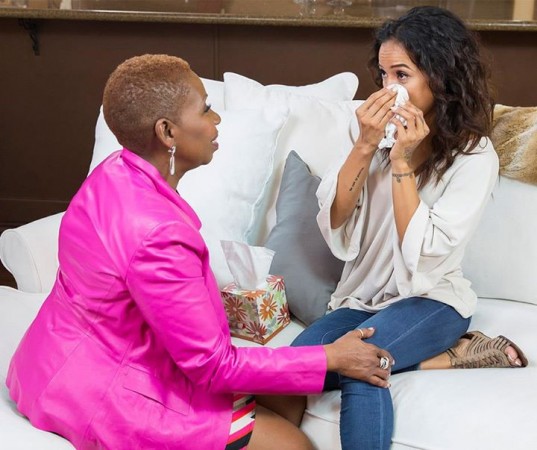 Brown is all out to prove that he is not really a villain in relationships. And maybe, his ex-lover Karrueche Tran has realised it. Nothing else explains why she should post a photo of hers along with Chris, on Instagram. Have they patched up?
Amid rumours of his proximity to Rihanna, baby Royalty's custody battle and his showdown with Blac Chyna, we are guessing Chris Brown has still managed to earn some brownie points for the trouble he is going through.
And it's none other than his former flame Karrueche Tran, who is showing signs of a possible reconciliation and making attempts to reconnect with the singer. She had dumped the "Loyal" singer via Twitter, after Nia Guzman revealed that he has an alleged 9-month-old daughter by the name Royalty.
Recently, the R&B singer had posted on his social media page that "there are two sides to a story."
There are two sides to everything. Fuck your side!!!!

— Chris Brown (@chrisbrown) May 1, 2015
Surprisingly after this, Tran posted a photo of one of her dogs (which Chris gave her for Christmas while they were dating), and another dog, which looks like one Chris owns. In fact, it looks like it's Chris' hand in the photo as well.
Having captioned it: 'Hi Baby' is Tran hinting that something is brewing between the two of them?
But you may want to give this reconciliation a second thought. Remember when Tran found out that Brown had relations with another woman, who gave birth to his first child, she called it off on Twitter writing, 'Best of luck to Chris and his family. No baby drama for me.'
Also, in an interview with Iyanla Vanzant, she said she has no minds of getting back to him. "Right now, I'm saying no...There's no making up right now," she told Iyanla,
But now, looks like someone has had a change of heart. So what if Chris went to the same party as Rihanna did and fans assumed that they have gotten back together, home is where the heart is for this "International Love" singer.