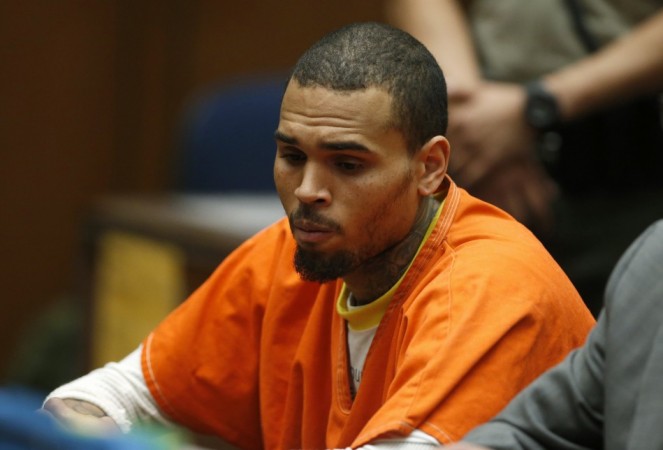 Things are not as rosy as they seem in Chris Brown and Karrueche Tran's relationship. Latest reports suggest that the duo is going through a rough patch and could even pull the plug on their relationship.
The couple was partying hard on the 4th of July but had a huge spat the next day, as per reports. Apparently, Brown was disrespectful towards Tran.
"After the way she held him down, he's treating her like that," Media Take Out quoted a source. "You should have heard the way Chris was talking while he was in jail. He was talking about marriage, about remaining faithful, saying that Karrueche was the only woman he ever wanted. He was acting OK for the first few weeks."
During the party on Independence Day, Brown was quite friendly to other people, which might have saddened Tran.
"Chris spent most of his time with his boys, and talking to other women. I was embarrassed for Karrueche," the report quoted a partygoer.
Tran, who has removed all photos of Brown from her Instagram account, even wrote a message on her social media page, hinting at the end of the relationship.
"Well... In the end only three things matter: how much you loved, how gently you lived, and how gracefully you let go of things not meant for you," she posted.
Brown and Tran has been in an on-and-off relationship for a year. However, since the former was released from jail, it was being speculated that they are committed to each other. Rumors had emerged that Brown even proposed to Tran.
"He calls her his wifey and tells her all the time that she's perfect wife material," a source had revealed to HollywoodLife back then, adding: "He knows Kae is incredibly loyal and has literally put her life on hold to hold him down in jail. She's taken care of just about everything in his house. He basically told her that when he gets out things are going to be way different between them and that he's going to return all the favors she's given him with a surprise of a lifetime."
However, it now seems things have gone off the rails for the couple.
But neither Brown nor Tran has said anything about the break-up rumors yet.