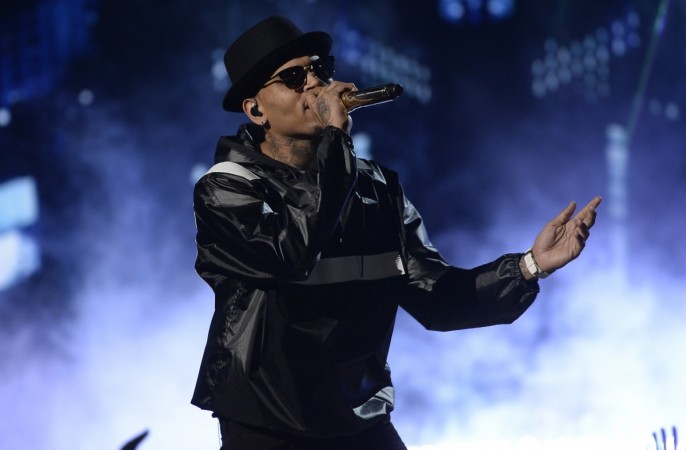 American hip hop singer Chris Brown is all set to make his India debut at the Indian Premiere League opening ceremony April 8, 2016. The ceremony will take place at Dome, the Nation Sports Club of India stadium in Mumbai. (Click here to buy tickets)
Brown, who won the RnB Artist of the Year awards at the iHeartRadio Music Awards recently, thanked Ferriswheel Entertainment, the organisers of the ceremony, and said in an official statement: "We are very excited to perform in India for the very first time. Looking forward to a crazy night of mayhem and meeting all my beautiful people in India."
Joining the "With You" singer for the concert will be Los Angeles-based EDM group Major Lazer, who will perform with British rapper Fuse ODG. "At IPL we treat the whole city like one scene and we bring everyone out for music, food and just good energy all around. All of us in Major Lazer are excited to be back in India bringing carnival to the fans, [sic]" said the group in a separate statement.
This is not the first time a well-known international artiste is performing at the IPL opening ceremony. Renowned musicians such as Katy Perry, Ludacris and Pitbull have performed during previous editions of IPL.
An IPL opening ceremony has never taken place without the glamour of Bollywood. This year's opening ceremony will see performances by Ranveer Singh, Jacqueline Fernandes, Katrina Kaif and Yo Yo Honey Singh.