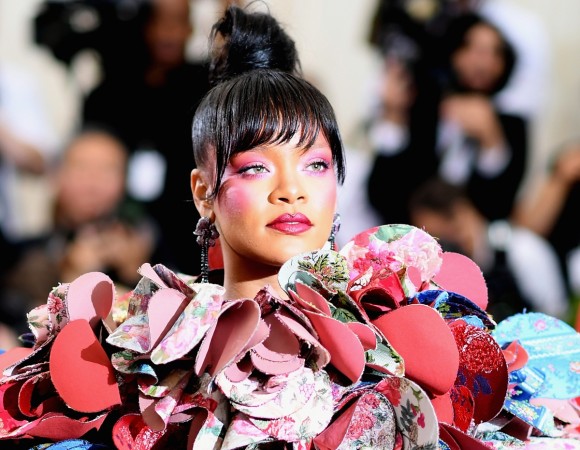 Chris brown is reportedly unhappy seeing Rihanna and billionaire Saudi Arabian businessman Hassan Jameel back together. The couple, who were rumoured to have split in June, were spotted having a romantic dinner at Giorgio Baldi restaurant in Santa Monica, California.
According to a report in Hollywood Life, the Loyal singer is worried that he has again lost a chance to reunite with the Barbadian beauty. A source said, "Chris is crushed, he had no idea Rihanna was still dealing with Hassan. He fully believed they were over and done for good so it's a real blow to find out they were out for a romantic dinner. Chris is taking it hard because he was really getting his hopes up."
"Chris was planning to make a big move for Christmas to show Rihanna how much he still cares, but there's no way he'll go there now that he knows she's still got something going with Hassan," the insider added.
Brown infamously assaulted the Grammy winner in 2009, by hitting her so forcefully that she had major bruises on her face, a split lip, and a bloody nose. However, the two of them still have a strong and complicated bond, despite their public break-up and drama.
In 2015, during an interview with Vanity Fair, Rihanna talked about her controversial relationship with Brown.
"I was very protective of him," she shared. "I felt that people didn't understand him. Even after ... But you know, you realize after a while that in that situation you're the enemy. You want the best for them, but if you remind them of their failures, or if you remind them of bad moments in their life, or even if you say I'm willing to put up with something, they think less of you -- because they know you don't deserve what they're going to give."
She added: "And if you put up with it, maybe you are agreeing that you [deserve] this, and that's when I finally had to say, 'Uh-oh, I was stupid thinking I was built for this.' Sometimes you just have to walk away."