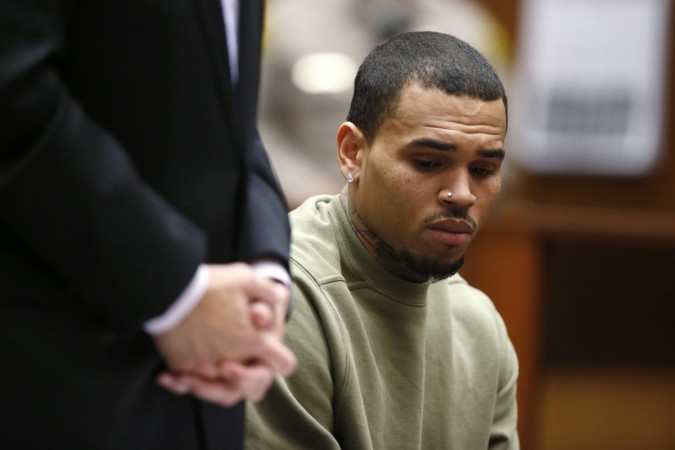 It's been over seven years since Chris Brown and Rihanna called it quits on their relationship. Even after things went so bitter, fans live in hope that the duo might get back together. But, it looks like, even after so many years of their break-up, the whole assault incident still haunts the "Loyal" singer. In a very emotional trailer of his documentary "Welcome To My Life," the 26-year-old opened up on his troubled years.
Call it a confession or regret, but Brown has come out clean about his past life and troubled relationship with Rihanna in his new documentary "Welcome To My Life." The trailer of the docu gives a sneak-peek into the rapper's life, highlighting every major incident, including his assault of Rihanna after the 2009 Grammy Awards.
In the almost three-minute-long clip, you can watch him openly discuss the appalling incident and how it changed his life forever. The clip starts off with Brown talking about his journey to stardom. While reminiscing about how his life changed from being a regular kid to one of America's biggest stars, he quickly changes the mood by talking about what happened on that night.
"I went from being on top of the world, number one songs, being kind of like America's sweetheart, to being public enemy number one," Brown is heard admitting even as the clip shows flashes and unfolds the 2009 abuse story.
"I felt like a f***ing monster. I was thinking about suicide and everything else. I wasn't sleeping, I wasn't eating. I just was getting high," Brown continued.
The clip also has some of the industry's biggest names, including Usher, Jennifer Lopez, Mike Tyson, Jamie Foxx and others, gushing about his talent. But, Brown's mom shared that she felt she had lost her son in this glamour world after the incident.
"That was the worst day of my life and probably his life. I felt like I was going to lose my child," Brown's mom revealed.
And finally, at the end of the clip, Brown is seen all teary-eyed, even as he confessed how he struggled through all those hating eyes, through all those tough years. "If there was ever a doubt in your mind that Chris Brown was done, he was finished? I wouldn't bet on it," Brown said before the clip concluded.
The release date for "Welcome To My Life" has not been announced yet, but fans are already eagerly looking forward to it.