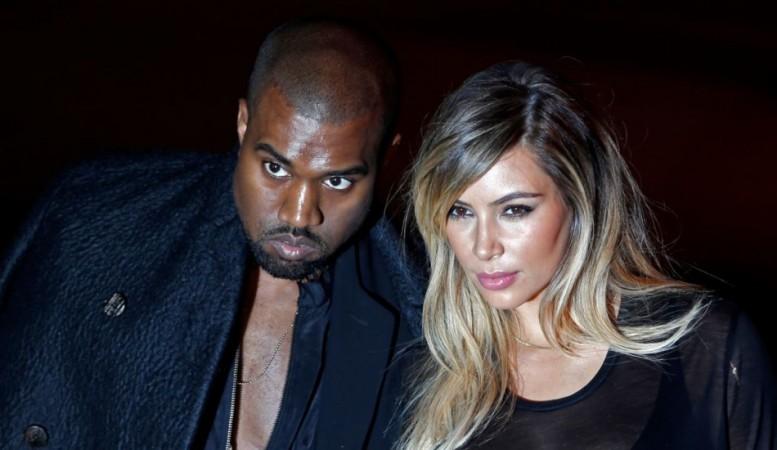 Kanye West is reportedly miffed with fiancée Kim Kardashian, after he came to know that she had a relationship with Chris Brown.
It is believed that Kardashian and Brown met up in the past to discuss some promotional ventures associated with the release of one of his albums. West, who recently came to know about the alleged meeting, is said to have flipped out with the fact that the duo was attracted to each other.
"Even though the encounter between Kim and Chris happened long before Kanye came on the scene, being Kanye, he's still intensely jealous," a source told Radar Online.
"There were definite sparks, but she insisted to Kanye that nothing happened between them. That hasn't stopped Kanye from having a major jealous meltdown."
It is not immediately known when the meeting took place, but it is believed to be before April 2012, prior to Kardashian started going out with West.
The 36-year-old rapper, who is set to marry Kardashian on May 24, less than two weeks before his birthday, is said to have a strong dislike for Brown that he has warned Kardashian to not meet the singer again.
If reports are to be believed, West is threatening to call off his wedding with Kardashian if she ever attempts to meet Brown again.
"He's obviously someone Kanye doesn't believe he and Kim should have anything to do with," the source said. "Especially now with their Vogue cover, Kanye knows he and Kim are an A list couple who don't need to be tainted by associating with Brown in any way, shape, or form.
"Kanye gave Kim a stern warning to avoid him in the future!"
West is allegedly against Brown, following his treatment of Rihanna in 2009, when he physically abused her. West and Rihanna, who are long-time friends, have collaborated in the past for songs like "All Of The Lights" and "Run This Town".
Interestingly, Kardashian was said to be jealous of West's friendship with Rihanna, and reports at one point indicated that Kardashian was paranoid that West would cheat on her with the Bajan beauty.