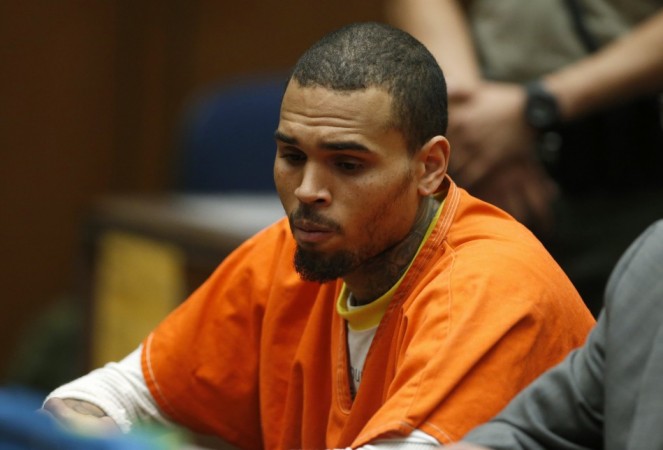 Chris Brown and Karrueche Tran are not having a great time in their relationship. After making news for their alleged break-up, now it is being said that Brown reached out to Tran and begged her to come back.
Brown and Tran took their separate ways since a fight erupted between them, as per the reports.
"I guess after not having any sex or companionship or real love that Karrueche provides him, he came to the realization that it was in his best interest to call her," a source revealed to Hollywoodlife.
Brown even told Tran that he loves her and has no intention of hurting her.
"He told her exactly, 'I'm not trying to fight with you, I'm sorry for mistreating you and I love you," further spilled the source.
Post the alleged break-up, Tran removed Brown from her social media and even suggested in one of her interviews that things are not great between them.
"Ummmm, you know, you know. Every relationship has its ups and downs and you know, whatever, lets change the subject," she said in the Big Boy's radio show, as per the reports.
Moreover, it has also come to the fore that Tran had reached out to Rihanna during the time of crisis. She apparently wanted to know how to handle Brown and how to better his behavior.
"She identified herself and basically said, 'Hey Rihanna, this is Karrueche," a source told the website. "I know you probably hate me or dislike me. I don't hate you since we are both connected to Chris, I would love to talk to you about him and how I can help him be a better man."
"She has always wanted to talk to Rihanna and make sure there was nothing between them. Karrueche's always been down to talk with her, but just like that — Rihanna kept quiet," the source further said.
Now that Brown and Tran are back together, could we see the couple finally moving in together?
Since Brown came out of the jail, it is being speculated that he would be moving in with Tran. The couple has been planning to have a house of their own taste where they can spend their life peacefully.
"He wants it to be a dream home, an industrialized space that he and Karrueche can furnish and build together. His Hollywood home was cool but was more 'him' — a bachelors pad. And even though she loved it, it wasn't homey or a place for them to really lay down roots," source said to the website about their moving in plans.