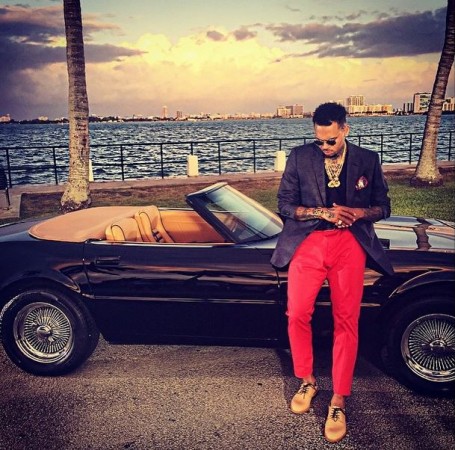 It seems that controversial American singer Chris Brown can't stay away from news for long. The 27-year-old is again in the spotlight for smashing a fan's mobile phone in Mombasa, Kenya.
The incident occurred when the renowned singer was about to get into his car at Moi International Airport in Mombasa. Just before getting into the car, Brown spotted a female fan who was taking his pictures on her cell phone.
Acting unexpectedly, Brown immediately approached the fan, grabbed the phone from her hand, and smashed it hard on the ground, much to the shock of the fan and onlookers.
The musician is in Mombasa to perform in Mombasa Rocks concert scheduled to begin on Saturday at Mombasa Gold Club. Organised by Wale Wasee promoters, the concert will also feature other artists like Nigeria's Wizkid and Tanzania's Ali Kiba.
This is not the first time when Brown has done something controversial and shocking. Earlier, the 27-year-old singer was in trouble with the authorities after he was arrested on suspicion of using a deadly weapon to assault. However, he was later bailed out with a $250,000 fine.
Besides Run It!, Brown is also known for his other albums like Exclusive (2007) that consisted of Hot 11 number one Kiss Kiss along with With You and Forever. Some of his popular singles include No Air, a duet with singer Jordin Sparks, Shortie like Mine in collaboration with rapper Bow Wow and Shawty Get Loose with Lil Mama and T-Pain.