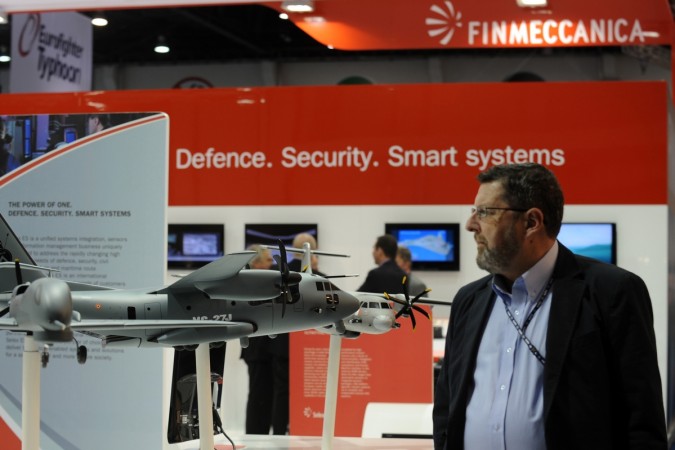 Indian Defence Ministry on Tuesday announced that it would ban Italian defence firm Finmeccanica and wouldn't sign any future contracts with it. However, it said that current deals would be continued.
The decision has been taken following the alleged chopper scam, where its subsidiary AgustaWestland got the ₹3,650 crore defence deal for supplying 12 VVIP helicopters to India though illegal methods. The deal has now been scrapped.
However, other contracts with Finmeccanica signed ahead of this announcement will continue and the Defence Ministry stated that all such contracts where Finmeccanica is a "subcontractor or supplier to a contracting party with the government of India" would not be affected by the ban, The Times of India reported.
Imposing partial ban was reportedly Attorney General Mukul Rohatgi's idea, who said that the company couldn't completely be blacklisted, as India is involved in a deal worth ₹30,000 crore with Finmeccanica for the modernisation of armed forces.
How the partial ban on deals would work
All contracts that have been signed ahead of the decision will remain intact, as India will require spare parts and upgradation of the defence equipments bought under the contract. Also, those contracts where Finmeccanica is still transporting equipments to India would continue to make sure the work on aircraft carrier INS Vikrant is completed without disruptions.
However, in those deals, where a lowest bidder (from Finmeccanica) for a tender has been approved, "all such procurement/acquisition cases shall be put on hold until further orders," Business Standard reported.
This won't be the case with those contracts where lowest bidder has not been declared and tendering is underway, resulting in Finmeccanica's elimination from the process. Finmeccanica's participation in all those contracts where tender process has not begun, would be barred.