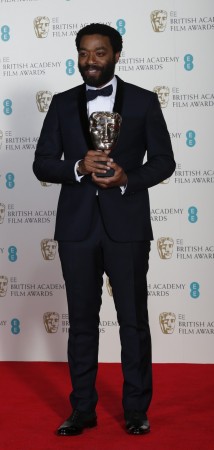 "12 Years a Slave" star and Oscar nominee Chiwetel Ejiofor is rumored to play the role of villain in the next Bond film. Numerous reports have suggested that the actor is being considered for a negative role in the upcoming bond movie, which will be the 24th edition to the franchise. Sam Mendes will once again be helming the film.
Mendes also directed the last Bond movie "Skyfall" which starred Daniel Craig as James Bond. The actor will return for the fourth time in the lead role and the shooting of the film will begin in the summer of November 2015.
The scheduling and casting of the film is yet to begin and there is no confirmation Ejiofor role in the legendary franchise. But Ejiofor added fuel to fire when he was asked whether he would like to play the role
"It's not for me to talk about that really, but it's an extraordinary franchise obviously," BT quoted the actor.
It will not come as a surprise if Ejiofor is chosen for the part as he has already proven his acting prowess in "12 Years a Slave". Undoubtedly, Ejiofer can convey endless layer of emotions with his acting style and a Bond movie would love to have a star of his caliber on board.
The actor will be next seen in "Half of a Yellow Sun."
"As a child, I was just never that interested in the lives of my favorite actors, like Cary Grant. I do wonder whether knowing too much about someone's personal life interrupts an audience's ability to suspend disbelief, to really invest in the characters. My preference would always be that people engage with the work," he told Independent.
(ED/VS)