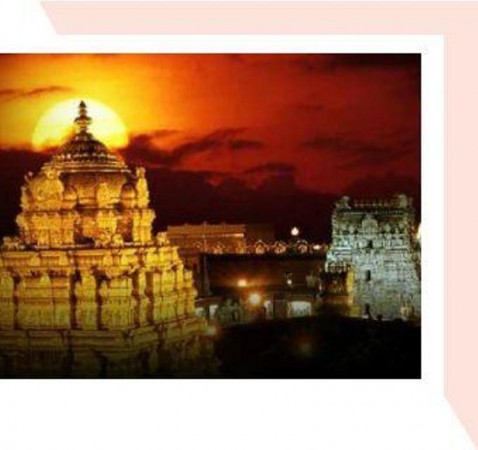 In Andhra Pradesh, Chittoor and Madanapalle have witnessed the highest urban growth among 33 other big cities and towns of the state in the last 10 years, said Acharya Nagarjuna University (ANU) in its study, which has been presented to the State Chief Minister N Chandrababu Naidu.
The varsity's experts have named the study as "Urban Development in AP prospects for future growth."
Chittoor, a district headquarters, has recorded 74 percent growth and Madanapalle, a taluk centre, has seen 67 percent growth, more than the other two big cities - Visakhapatnam and Vijayawada.
The study attributes the fast urban growth of the two urban centres to their proximity to Indian metro cities in the neighbouring states. While Chittoor has the proximity to Chennai in Tamil Nadu, Madanapalle is also just 125 km from Bangalore in Karnataka.
Madanapalle is also a home for a hill-station, Horsely Hills and named for its moderate climate. It is a market centre for vast rural area in Chittoor district and is well-connected with cities like Bangalore, Chittoor, Tirupati and Chennai through road.
Chittoor and Madanapalle are followed by Vijayawada with 60.2 per cent and Tirupati recording 51.54 percent in urban growth. Being a pilgrim centre, Tirupati has made the mark, the study said.
The study warned that the civic bodies should tackle the urban burden properly and work to catch up with the fast-paced urbanisation.
"Negative growth is observed in Chialakaluripeta, Tadipatrhi, Kavali and Tadepalligudem. A shift in economic activities especially the concentration of services in urban areas resulted in huge migration from rural areas to cities and towns," Deccan Chronicle quoted Professor M Koteswara Rao of the economics department in ANU.
The AP State government should adopt a holistic urban planning and focus on integrated development of urban infrastructure and services, the experts opined in the study.
Mainly the study stresses the need of government's efforts to eradicate large number of slum areas in the state's cities like Visakhapatnam, Vijayawada, Guntur, Tirupati, Rajahmundry and Kurnool.