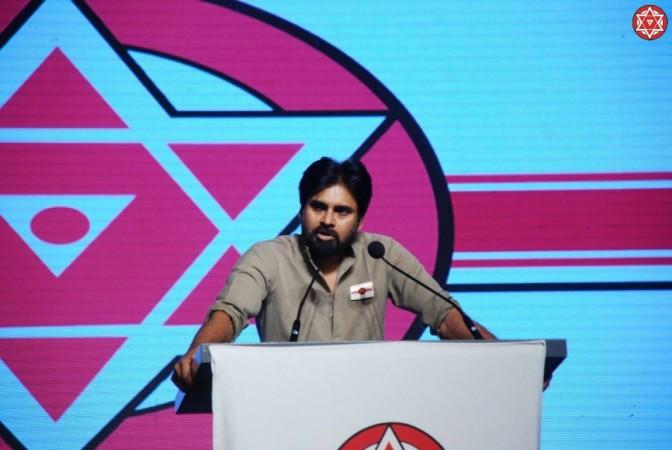 Telugu star Pawan Kalyan, who recently floated his political party "Jana Sena," has topped the list of most searched celebrity candidates this Lok Sabha polls, according to Google Trends.
Pawan Kalyan is one of the most popular actors of Telugu cinema and has extended his support to BJP prime ministerial candidate Narendra Modi. Pawan will not be contesting the polls in the general elections this year.
Kannada actress-turned-politician Ramya has taken the second spot in the top 10 list. She is contesting with a Congress ticket from Mandya Lok Sabha constituency in Karnataka.
"Celebrities have always been a major draw for political parties in the Indian electoral process especially in the campaigning phase, but they are expected to play a bigger role in this election season," Google said in a statement.
Aam Aadmi Party candidate Kumar Vishwas (poet-turned-politician) is in the third position who will be contesting against Congress Vice President Rahul Gandhi in Amethi for the Lok Sabha polls.
Bollywood item girl Rakhi Sawant, who is contesting as an independent candidate from the Mumbai North-West constituency, has also made it to the list.
The other celebrities in the Google search charts include megastar Chiranjeevi (elder brother of Pawan Kalyan), BJP MP Hema Malini (contesting from Mathura), Nagma, stand-up comedian Raju Srivastava, Bengali actor Dev (Trinamool Congress candidate contesting from West Midnapore constituency, West Bengal), Bhojpuri actor Manoj Tiwari (BJP candidate from northeast Delhi) and Jaya Prada (Rashtriya Lokdal candidate from Bijnor in Uttar Pradesh).
Image credit: Jana Sena Party/ Facebook
(Ed: AJ)