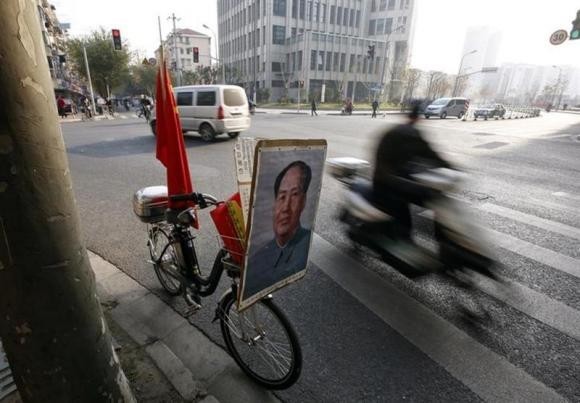 A popular television host in China has been suspended after he was seen insulting Mao Zedong, regarded as the founding father of communist China, in a video that went viral over the last few days.
Bi Fujian, a host on China Central television (CCTV), appeared in a video parodying a song based on an iconic play from the Cultural Revolution era (1966-76), in which he referred to Mao as 'son of a b****' and accused him of putting people through misery during his rule.
The video went viral on Monday, prompting an order to all websites to take down the video.
Bi was also punished by his employers, as CCTV has taken his shows off-air for four days and is considering strict action against him.
"As a CCTV host, Bi Fujian's remarks in the video have had a major social impact. We will seriously handle the matter in line with related regulations and based on careful investigation," the channel said on Wednesday, according to China Daily.
Bi, 56, is famous as the host of the CCTV Spring Festival Gala, considered to be among the most watched television shows.
Chinese netizens were divided over the action taken against Bi for the video, but majority of them supported the call to ban his shows, according to a poll conducted by Sina Weibo, a Chinese microblogging website equivalent to Twitter.
53.3 percent of the 6,000 netizens supported the move to ban Bi's programs, while 30.8 percent opposed the decision.
"He was only fired because he's a public figure, and because we don't have freedom of speech in this country," a user posted on Sina Weibo, while another said, "He must be punished, one must not insult the founding leader, that's the bottom line".