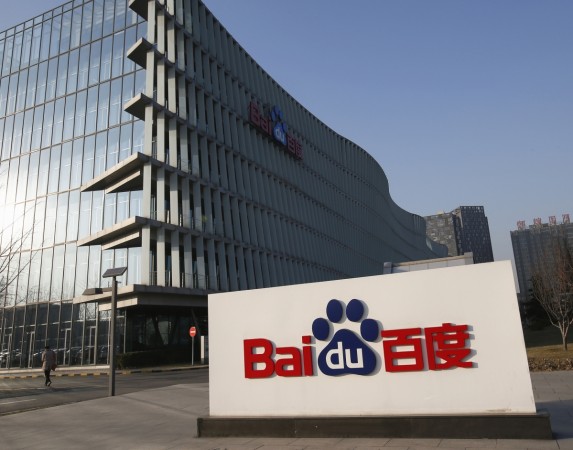 Chinese search engine Baidu, regarded as China's Google, is being investigated by Internet regulating authorities following anger against the tech giant after a student died from a cancer treatment that he had sought based on his online search. Chinese netizens have taken to popular social media platform Sina Weibo to criticise the company for not checking advertisers' credentials before selling top search positions.
Wei Zexi, who was 21, died last month following an experimental immunotherapy treatment for a rare soft tissue cancer at the Second Hospital of the Beijing Armed Police Corps, which he had reportedly opted for after it showed on the top of online search results on Baidu, according to the South China Morning Post (SCMP).
After having spent 200,000 yuan on the medical treatment, which SCMP said the hospital had outsourced to a private medical group, Wei died on April 12, but not before he publicly blamed "evil" Baidu for its misleading advertisements for medical treatment.
"Baidu, we did not know how much evil it could do," the computer science student had written on Zhihu, the Chinese version of Quora, in February, according to Xinhua.
His death had led to public anger in China against the search giant, which had also been accused earlier as being unethical for reportedly allowing an unlicensed private hospital to manage an online forum about haemophilia.
On Monday, investigators from the Cyberspace Administration of China visited the NASDAQ-listed Baidu's office. The company's chief executive Robin Li will also reportedly be questioned.
Baidu has reportedly "welcomed" the probe and said that it has filed a request for the hospital in question to be investigated. It's Nasdaq-listed shares fell as news of the investigation spread.
According to SCMP, the issue has also exposed the controversial practice among military hospitals in China of outsourcing medical services to private institutes.