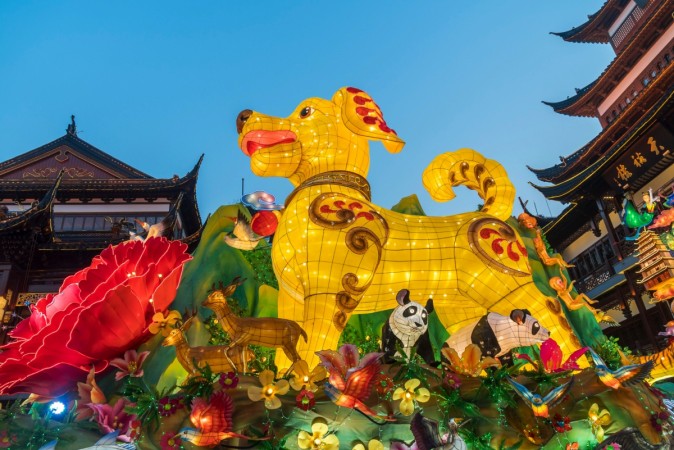 With the stroke of midnight February 15, people across the world will start celebrating Chinese New Year, which is also known as the Lunar New Year.
This time it is the Year of the Dog, which is the 11th animal in the 12-year cycle of the Chinese zodiac. Dog is generally associated with loyalty and honesty and thus people born in the years of the Dog are said to be honest, friendly, faithful, loyal and smart. Moreover, 2018 is the year of Earth Dog, and this, according to astrologers, will bring good fortune.
Though Earth Dog year will be a good year financially, astrologer and Feng Shui master Paul Ng of Toronto has urged people to be more "conservative", focus on more practical investments, like real estate, and avoid stock markets.
Health will also be an area of concern this year. It is a good time to undertake healthy lifestyle habits and start a proper diet.
On the relationship aspect, 2018 looks promising. According to astrologers, this year is lucky for getting married and embarking on a new romantic relationship.
Feng shui expert Princesse Fernandez talked about predictions that will affect the environment as a whole, according to Manila Bulletin. She said because it is the Year of Earth Dog, earth-related disasters will increase.
"We have to watch out for earth-related catastrophes such as volcano eruptions, earthquakes, and landslides," said Fernandez, according to the website.
She urged people to choose holiday destinations carefully as they might end up facing the wrath of nature.
The signs of Chinese Zodiac are Rat, Ox, Tiger, Rabbit, Dragon, Snake, Horse, Sheep, Monkey, Rooster and Pig – in that order. Each animal is also associated with one of the following elements: Gold (Metal), Wood, Water, Fire, and Earth.