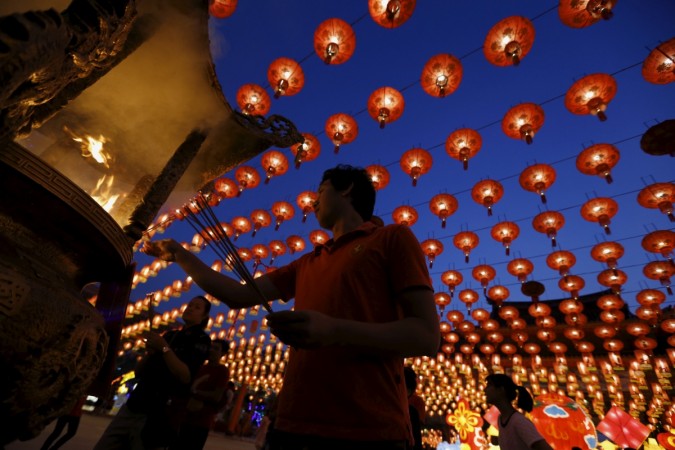 A week before parts of the world ringed in the Chinese New Year (Feb.8) with much fanfare, Kolkata kick-started the celebrations with the popular lion dance on Jan. 31, Sunday, at St. Joseph's College, Bowbazar.
Elaborating on what goes on during this time of the year, Robert Hsu, Secretary of Indian Chinese Association for Culture, Welfare and Development, said that dance groups from across the city are invited to perform after which they have cultural items presented during the event.
"There's a dinner get-together at Moi Kong School organised by the members of the Choong Ye Thong Chinese School, which usually takes place on the first day of the New Year. Fete at Pei May Chinese School, Tangra, is another attraction. Besides the games and food stalls, a huge stage is erected for artistes to perform," Hsu added.
Going into the details of what made the association (responsible for organising the lion dance) shift base from a market area to a school, Hsu said the number of people attending the show had increased over the years, and that is why they have now moved to a more controlled space such as school and college grounds.
The festivities don't end there. The Chinese families across the metropolis offer prayers at temples and sit with their folks and friends for dinner either at home or at one of the restaurants. "My family prays from morning till noon on the first day of the year. Also, many Chinese families offer prayers at the Chinese Temples dotted across the city," he added.
In addition to this, people visit Achipur, a sleepy hamlet with an illustrious history, during this auspicious time for its temple and businessman Toni Achi's semi-circular grave. According to The Telegraph, he had installed a sugar mill when Warren Hastings was around.
Throwing some light on the disappearing traditions, he said it would be difficult for youngsters to follow them, adding that there will be drastic changes in the next 20 years.
"We have home-cooked food on day 1 and it has to be veg. My father strictly follows this tradition. However, we never really do the seven course meal," he said, when asked about the kind of food they have for the New Year.