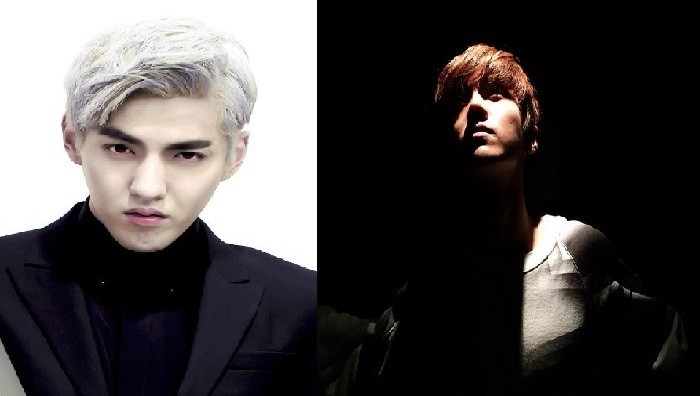 With just few days left for Chinese New Year, state television network CCTV has cancelled the "Spring Festival Gala" performance of former EXO members Kris (Wu Yifan) and Luhan.
On 14 February, the organisers informed local media outlets that the young celebs will not be part of the show, reported allKpop.
Although CCTV did not reveal any specific reason for cancelling the performance, several rumours are doing the rounds that the friction between SM Entertainment and their former members could have forced the broadcaster to take the decision.
Earlier this month, the popular South Korean record label had filed a lawsuit against Kris and Luhan in a Shanghai court stating that the celebs are illegally pursuing activities by using EXO fame.
However, a recent tweet from a Krishan fan stated that the delay in "Spring Festival Gala" has led to the cancellation of the performance.
[!!!!] 150214 Spring Gala gets cancelled, no stage from #KrisHan ㅠㅠ pic.twitter.com/aBXSCNkniZ

— HIATUS❄️ (@milky412sehun) February 14, 2015
Meanwhile, through the Chinese micro-blogging website Weibo, Luhan informed his fans that he will be working even harder for a better future.
"I was very happy to stand at least on the rehearsal stage for the gala. It's true that I was disappointed that I couldn't perform in the end. I feel like I've just troubled everyone. [But] I'm thankful for everything I went through in the past as well as the things I will be going through in the future," wrote the former EXO-M member.
He also urged his fans to watch the live broadcasting of "Spring Festival Gala" on Wednesday, 18 February, but did not comment on the reasons for the cancellation of the Kris-Luhan performance.
The former South Korean-Chinese K-pop boy band members were scheduled to perform "Lifetime with You" and "At the Same Table" at the New Year's Gala and had rehearsed four times for the show.