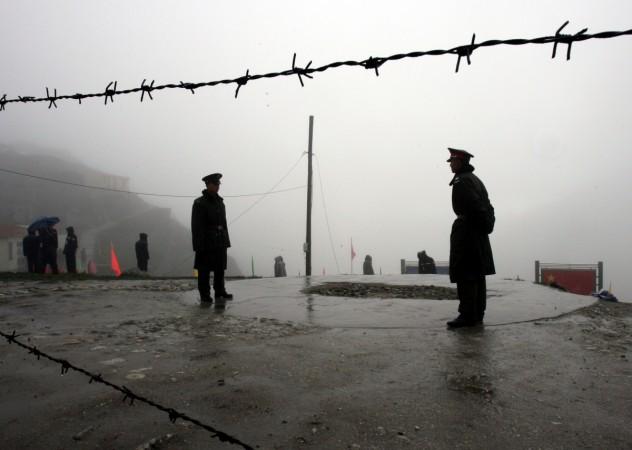 After the much talked about stand-off between India and China at the Nathu La pass in Sikkim, the Chinese media has now said that India needs to learn "the rules" of dealing with border disputes. It also warned India that just because China normally is silent over these issues doesn't mean the country is weak.
Claiming that China is much more powerful in terms of economy as well as military, the article on Global Times also warned India not to be "arrogant" and said that the Chinese government "must force the Indian troops to retreat to the Indian side by all means." It also added that China's road construction in the region must not be halted.
The article also blames the Indian troops for the border skirmish and said that the "troops' provocation brings disgrace to themselves."
China had earlier shut down the Nathu La pass in Sikkim and also denied entry to pilgrims visiting the Kailash Mansarovar in Tibet. While the Indian side said that the Chinese troops intruded into the Indian border in Sikkim and destroyed bunkers, the People's Liberation Army accused India of creating issues by halting a road construction in the area.
About 47 Kailash Mansarovar pilgrims were not allowed entry between June 19 and 23 in Sikkim, but those taking the other route in Uttarakhand are still being allowed to enter the region. The Chinese side explained that the pilgrims were in fact denied entry not because of the skirmish, but because of bad weather in the region.
The Global Times also accused India of creating unnecessary issues and said India often brings up such stand-offs and hypes them.
"China avoids making an issue of border disputes, which has indulged India's unruly provocations. This time the Indian side needs to be taught the rules," it said.
"India cannot afford a showdown with China on border issues. It lags far behind China in terms of national strength and the so-called strategic support for it from the US is superficial. China has no desire to confront India. Maintaining friendly ties with New Delhi is Beijing's basic policy. But this must be based on mutual respect."
Meanwhile, China has asked India to withdraw its troops from the Nathu La pass if it wants the border to be reopened so that the pilgrims can travel to Kailash Mansarovar.