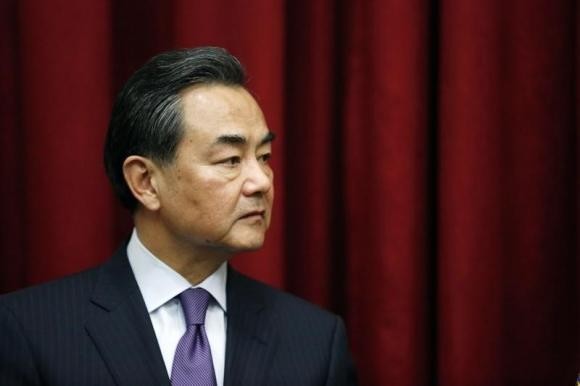 Chinese Foreign Minister Wang Yi arrived in New Delhi on Sunday morning on a two-day visit as a special envoy to President Xi Jinping. The visit is to facilitate Jinping's visit to India later this year.
Wang is scheduled to meet Indian President Pranab Mukherjee and Prime Minister Narendra Modi on Monday. Wang is to invite Mukherjee to China for the special commemmoration of 60 years of the Panchaseel Treaty in Beijing on 28 June. Wang will leave for China on Monday night, after attending several meetings in Delhi.
The Chinese Foreign Minister is also set to meet Union External Affairs Minister Sushma Swaraj on Sunday. Wang is scheduled to participate in a meeting for Special Representatives to discuss the border dispute between India and China. During his two-day stay in India, Wang is likely to meet India's new National Security Advisor Ajit Doval as well.
Wang's visit to India will be marked as the first high-level visit from China after Modi sworn in as the Prime Minister on 26 May. Modi's oath-taking was a colourful ceremony with the presence of heads of states of South Asian Association of Regional Coopeation (SAARC).
In fact, Chinese Prime Minister Li Keqiang was the first to greet Modi after he took charge as the Indian PM. Li had expressed China's desire to have a strong partnership with the Modi-led Indian government. Modi also wanted to work closely with China to sort out outstanding issues.
The Wang-Swaraj meeting will help to acquaint each other, ahead of Indo-Sino talks. Reports say that India and China are keen to close in on the goal of a bilateral trade of $100 billion by 2015. India, especially, is very interested to constrict its vast trade deficit of $31 billion.
Wang is to touch upon key issues of Tibet, hydel projects on Brahmaputra river and Arunachal Pradesh, on which Modi has taken a tough stand during his election campaign.
China and India are also to discuss on issues such as energy cooperation, affairs of Afghanistan and counter-terrorism. Before leaving for India, Wang said that both India and China are victims of Jihadi terrorism. He added that both counties face similar challenges in their counter-terrorism fight. In the background, China is ready to enhance its cooperation to India in the fight against terrorism and safeguard the common security interests of both countreis.
Swaraj and Wang are expected to hold a joint media conference after the meeting on Sunday and announce the preparations for the visit of Chinese President Xi. Also, Wang's meeting with Modi will set the course ahead for the Indian Prime Minister to meet Xi at the BRICS summit to be held in Barzil in July.
The Indian government said that Wang's trip to Delhi is seen as an ice-breaking one for both countries.