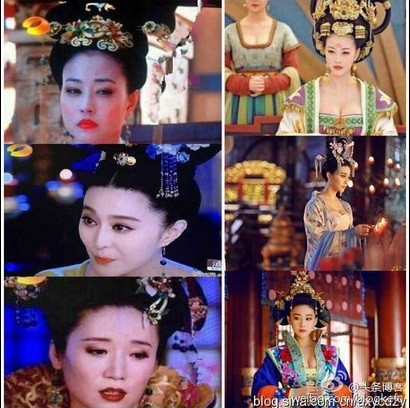 The decision to censor a television show for showing women in low-cut costumes has angered netizens in China, with tens of thousands of users taking to social media to disapprove the decision to edit the 'cleavage' scenes.
The Chinese television drama currently in controversy - "The Empress of China" - was taken off Hunan TV in December, and 'technical reasons' were cited for it, though it is widely believed that the decision was meant to punish producers for the 'revealing' outfits that the female characters wore.
When the show was once again aired in January, scenes showed female actors in close-up shots, with the 'cleavage' scenes reportedly edited out.
"Many viewers speculated the suspension was a punishment given by the country's television regulators for the much-discussed revealing costumes of female characters on the show, which stirred online debate in which the female characters were dubbed 'squeezed breasts'," the state news agency Xinhua reported.
The move has sparked angry reactions as thousands of Chinese took to the Internet to convey their dismay.
Sina Weibo, the Chinese version of Twitter, conducted a survey among more than 85,000 users, with the question – 'Cleavage scenes cut, yes or no?'.
95% (81,685) of the users voted 'No' to show disapproval of the decision to cut the scenes, while the rest said 'Yes', according to China Daily.
"The Empress of China", based on the story of Wu Zetian, the only female emperor of the country from the Tang Dynasty, is said to be the most expensive television show in China and extremely popular in the country.
The Chinese government has been pushing for greater focus on Chinese culture and has also occasionally clamped down on traditions seen to be influenced by the West. Several schools and colleges had also banned Christmas last December, asking students to focus on Chinese traditions instead.