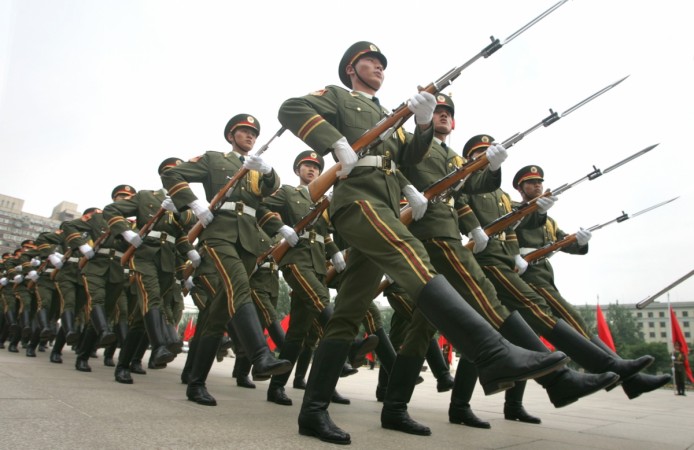 While Chinese troops making themselves at home on the Indian side of the border is common news, this time, civilians from China have entered the Indian territory in Demchok, Ladakh, just a little ahead of President Xi Jinping's visit.
According to officials, these Chinese civilians were brought in government vehicles from a village called Tophsigang across the LAC, and are obstructing work on an irrigation project in the region.
"For the last one week, China is objecting and protesting against the work on an irrigation project in Demchok village which is close to the Line of Actual Control along with China border," Leh deputy commissioner Simrandeep Singh told PTI.
The project that the Chinese are attempting to stall is sanctioned under the MNREGA scheme.
The news of civilian intrusion comes just days after it was reported that 300 Chinese troops had intruded 500 meters into the Indian side in Demchok and had surrounded about 100 Indian soldiers.
While Chinese Army troops are engaged in a face-off with Indian troops along the border, their civilians are also adding to the tension in the region. "Their civilians have also been facing off with our civilians. The situation is tense," Zee News quoted SS Gill, the district magistrate and district collector of Leh.
Last month, reports emerged about Chinese troops entering more than 25 kilometers into Indian territory and claiming it as theirs with banners.
The border issue is bound to come up when Xinping visits India on Wednesday, his first since Prime Minister Narendra Modi came to power.
The two leaders had also reportedly discussed the issue on the sidelines of the BRICS Summit held in Brazil in July.