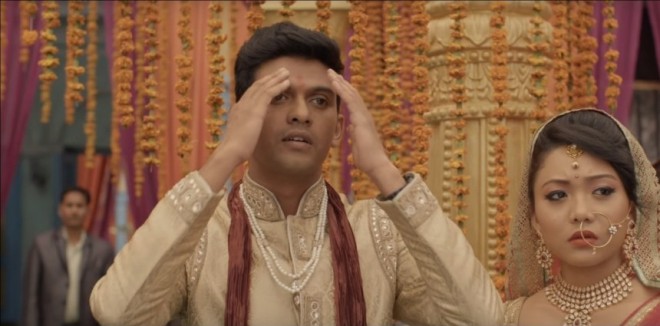 Naveen Polishetty, lead actor of the comedy Indian web series "Chinese Bhasad," is optimistic that the growing web content scene in India will lead to more opportunities for outsiders to become part of Bollywood cinema.
"I hope Rajkumar Hirani watches this web series and calls me for a role in his next film," quipped Polishetty while talking to Tubescoop about "Chinese Bhasad." The actor also shared some interesting details and insights about shooting for the quirky, fun series which is currently streaming on Voot.
The aptly titled "Chinese Bhasad" is a laugh-riot about a marriage union between a boy from Lucknow and a girl from China. How their respective families accept and approve this marriage is what forms the crux of this series. The show has a huge ensemble cast with several actors from Indian television.
"I like ensemble cast projects where there are 7-8 central actors, because then you don't get bored of the same actors as you're shooting with different combinations of actors," said Polishetty.
"Like, one day I was in a shot with Yashpal Sharma (who plays PT Bhaiyya in the series), the other day, with a different actor– so, it's a lot of fun working with an ensemble cast because everybody has a different energy and you tend to match and tune in your energy with them. And of course, it was a mad set!"
He added, "And I used to bug Yashpal Sharma so much. We would talk about his Lagaan experiences and stories as that is one of my all-time favourite films."
All the 7 episodes of "Chinese Bhasad" can be watched online on Viacom 18's digital platform, Voot.