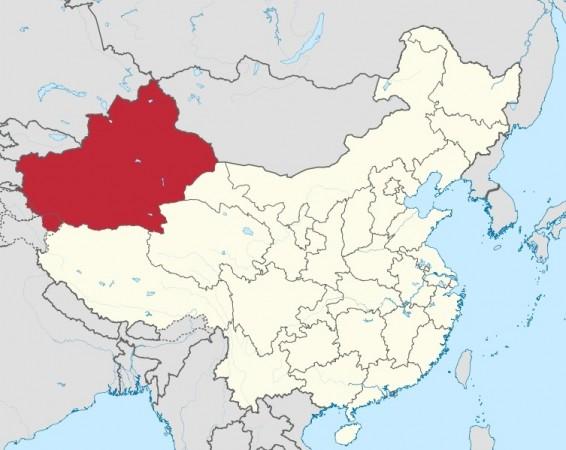 Authorities in far west China's Xinjiang Uygur Autonomous Region have announced rewards of more than 300 million Yuan ($48 million) for those helping police hunt for what they have been calling "terrorists."
The region has been hit by increasing number of attacks, and the area is home to Muslim Uighurs who have been fighting for their rights against the Chinese government. According to Uighurs, the authorities have allegedly been abusing their freedom and choices.
The Uighurs are officially recognized as one of the 56 ethnic minorities in China and they are in constant clash with the Han community, which is the country's largest ethnic group, whose members have migrated in big numbers to the region in the recent decades.
Tensions have intensified in the region after a clash that took place in the same region last week left nearly 100 people dead or wounded.
Monday's announcement of the award for hunting the "terrorists" came after more than 10,000 officials and local residents attended an award ceremony held in Hotan Prefecture on Sunday, where the first batch of their awards were given, China's official Xinhua News agency reports.
The agency added that some 4.23 million Yuan were offered at the ceremony to local residents for what it described as "bravery in hunting a group of 10 suspected terrorists."
Six people who gave authorities key information leading to the location of the "terrorists" were given 100,000 Yuan each, local media said adding there were more individual and government agencies that received cash rewards.
The government propaganda agency further said the group was identified by police on July 27 when local civilians volunteered and helped the police track them down. On Friday, the suspects were reportedly found in a corn field in Purgakqi township of Karakax county.
Officers, backed by what the wire service called "30,000 volunteers," chased the suspects to an abandoned house, where they resisted arrest by hurling explosives in the crowd. Police fired back killing nine and arresting one, the report said.